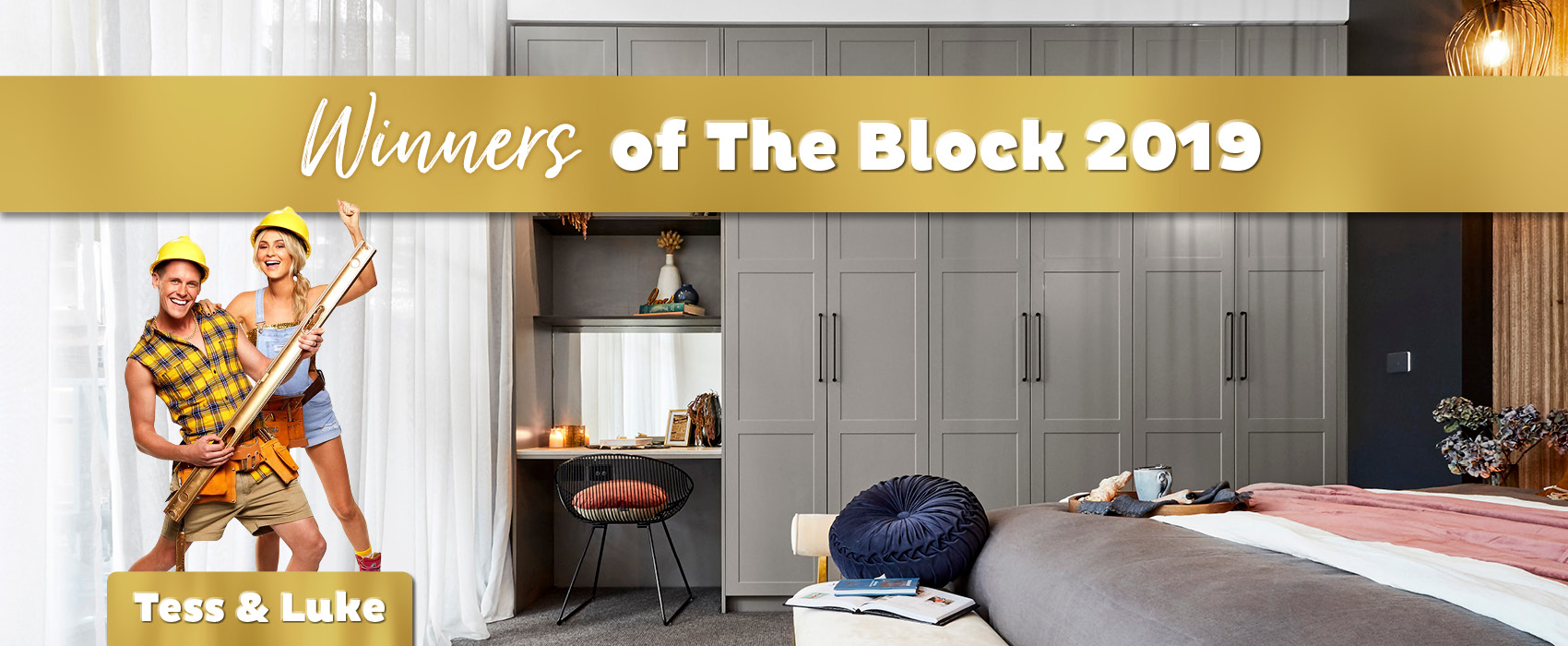 The Block 2019 has been filled with action, emotions and unexpected events – and the auction was no exception! Congratulations to all the teams, in particular Tess & Luke who took out the winning title and $730,000 in prize money!
The Block auction was a rollercoaster of excitement and drama from beginning to end. In a big twist it was revealed that all five houses had been given the same reserve of $2,990,000- the highest reserves on the show to date. Despite this, all five teams made a profit- collectively taking home more than $2.3 million!
Tess & Luke didn't have the easiest journey on The Block, however in the end they presented a stylish and unique and most important winning house. Their series of stunning and functional wardrobes seen throughout their home, were consistently praised by the judges and added true value to their home. Their self-contained studio apartment which featured an eye-catching Sliding Wardrobe set them apart from the other houses, within many saying that this point of difference may have been the winning factor.
Let's explore Tess & Luke's winning wardrobes below:
Master Bedroom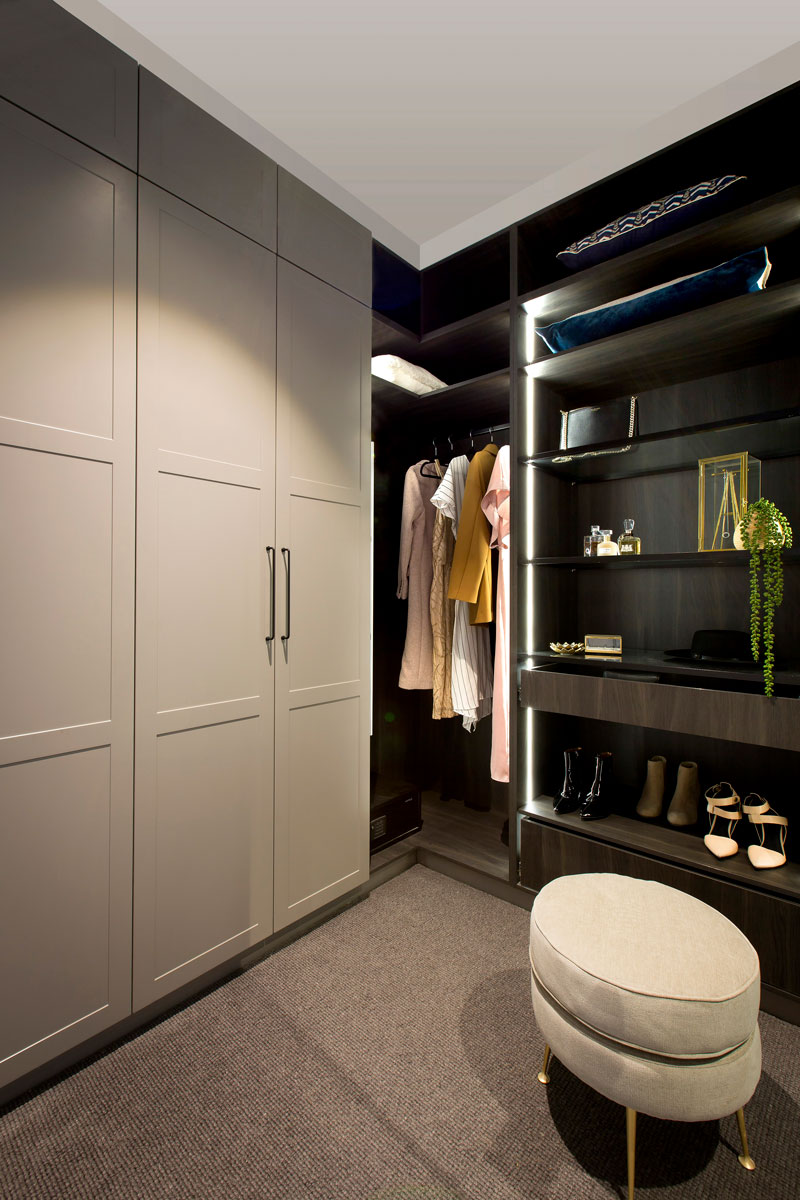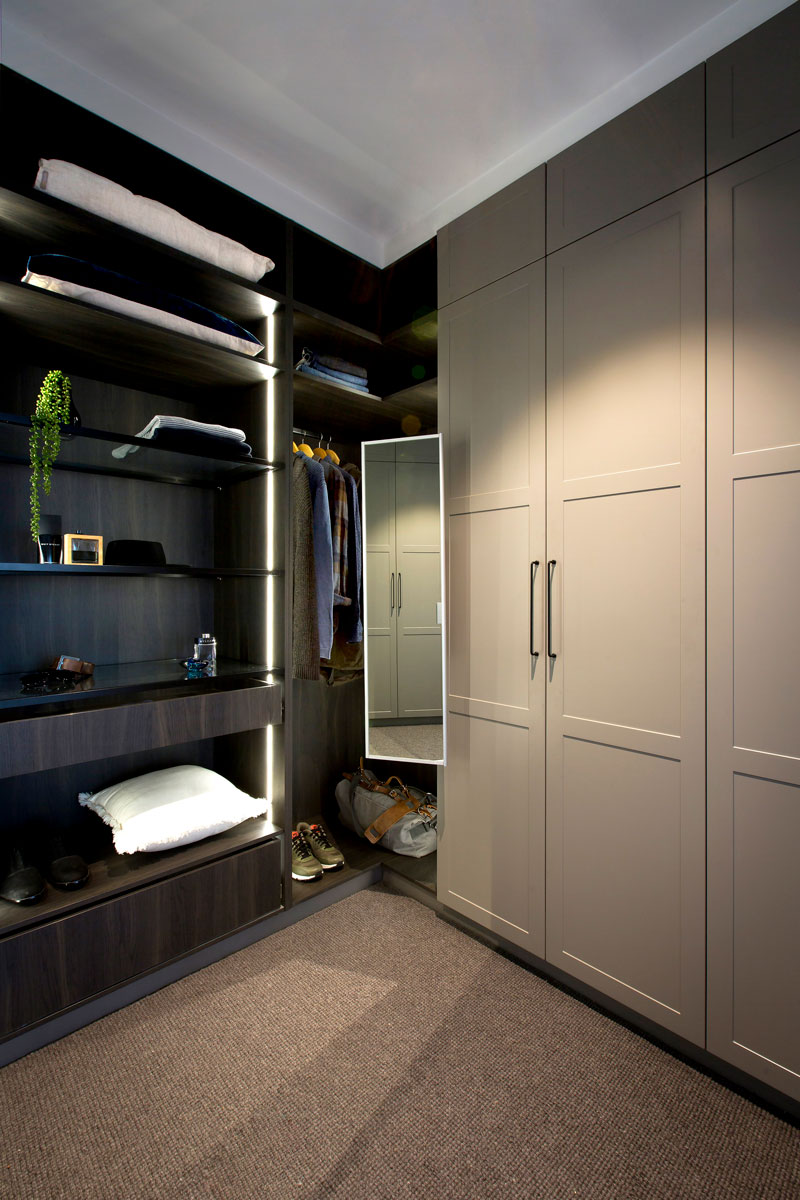 Tess and Luke's Master Bedroom wardrobe with dedicated 'His & Hers' sections was a hit with the judges as they commented on the beautiful cabinetry. Stepping into the space Darren stated they had produced "the perfect walk-in robe."
The robe boasts a dark, moody and luxe colour palette, an intriguing contrast to their first guest bedroom finishes. Shaynna said she loved the profile of the Sierra cabinetry- the Shaker-profile doors in Warm Grey paired with Satin Black Rounded handles match effortlessly with the ornate features of the old building.
Tucked away inside are Mountain Oak Natural internals paired with black hardware, creating a bold and rich feeling space. Also included are Black Hanging Rails, supplying ample hanging space and jewellery drawers, all illuminated by Flexy LED Strip Lighting.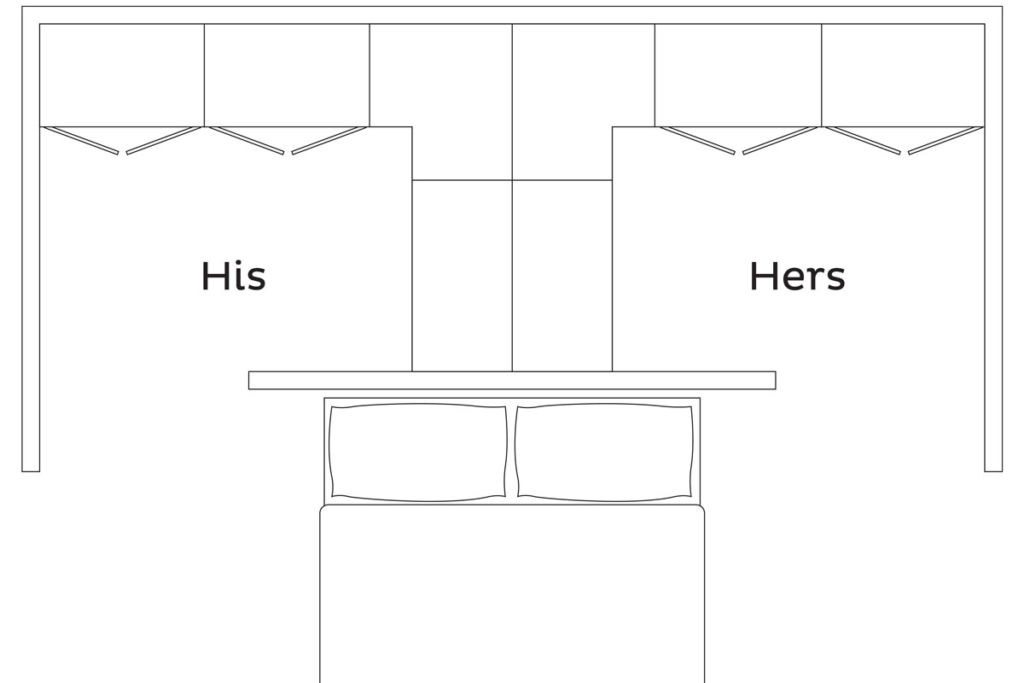 Guest Bedroom 1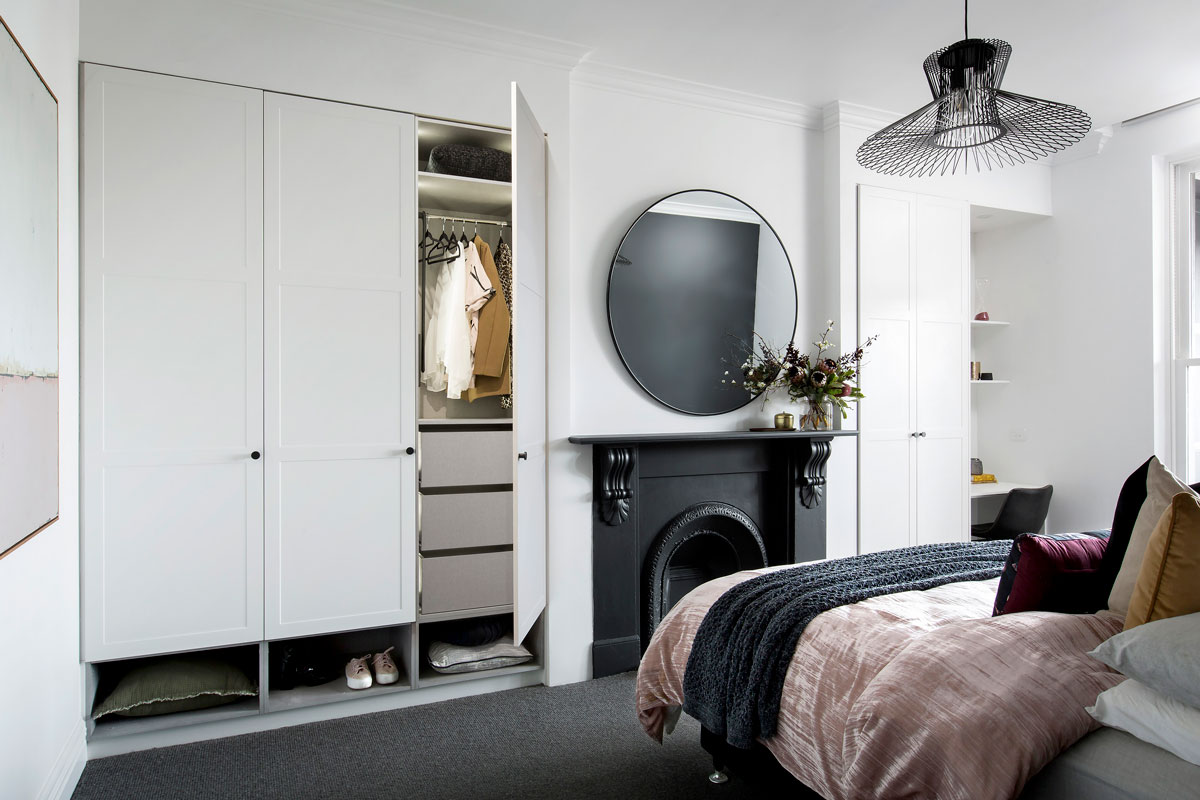 The Blockheads were thrown a huge challenge in their first week on The Block when they were tasked on presenting to the judge the first Guest Bedroom and Ensuite.
Unfortunately Tess & Luke were unable to complete the two spaces in time for judging however the judges loved the Hinged wardrobe with its contemporary feel and colour palette. Featuring Sierra White Matt doors with Charcoal Black Knob handles this robe offers plenty of storage, smart accessories such as the Black Hanging Rail as well a stylish study nook/makeup station.
Guest Bedroom 2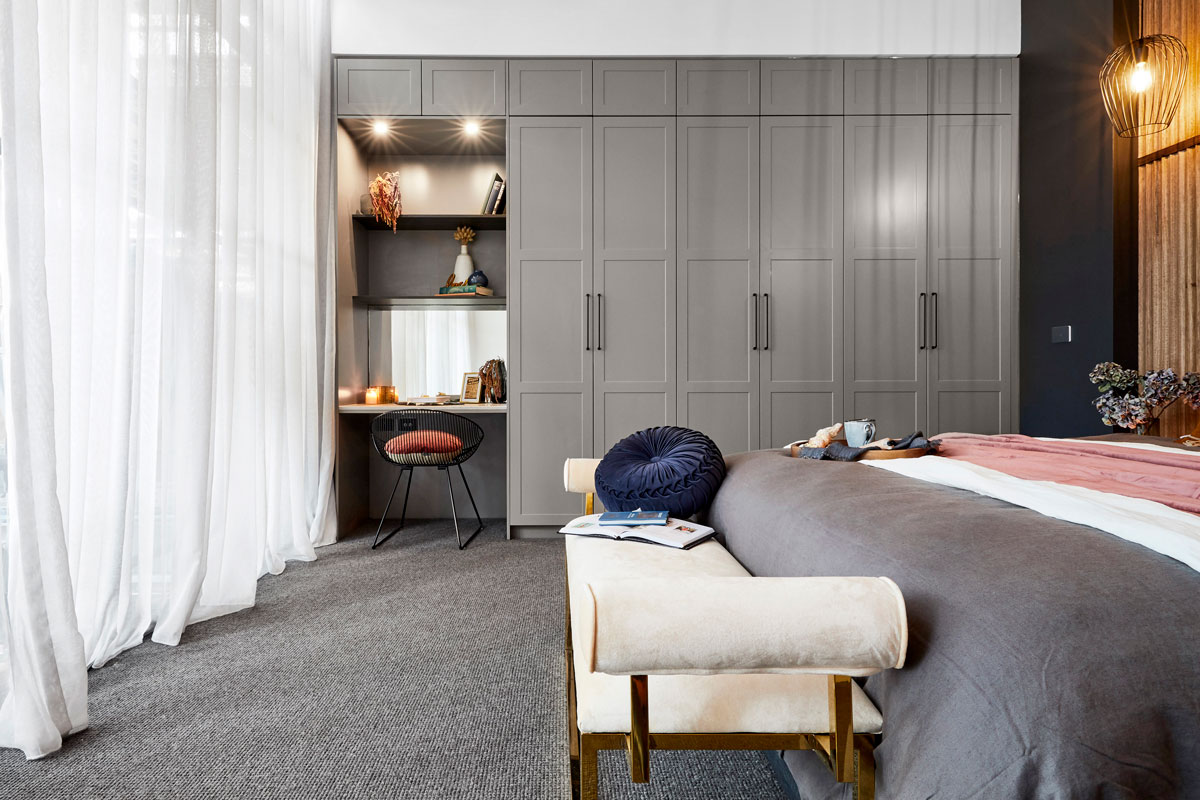 The judges loved Tess & Luke's Second Guest Bedroom which showcased a luxurious and neutral colour palette reflected in their stunning Hinged Wardrobe which also featured a desk area. The couple presented a contrasting Sierra Warm Grey Shaker-style door with a Mountain Oak interior finish and a plethora of storage including both hanging space and internal drawers.
Guest Bedroom 3
Having not won a room reveal since Week 4, Tess and Luke were over the moon to have been crowned the week's winners from using their bonus point gnome. They revealed a self-contained studio which was on a different level, mixing practically and style impeccably- making them stand apart from the rest of the apartments in The Oslo.
Their sliding robe (the only Sliding style in the whole building) demands attention with a bold monochromatic palette and is the perfect design choice for their studio space as it combines space-saving storage with style. It offers plenty of hanging and drawer space in elegant Mountain Oak, which ties in with the rest of the joinery displayed in their other bedrooms. Also hidden within the slider is a TV and Caesarstone Noble Grey counter top, which leaves the room with a clean exterior with the storage being hidden away behind the cabinetry.
Design tip: Add personality to your wardrobe design with our Tri Panel Door System© – our unique panelling system gives you the flexibility to create a simple and classic one-colour look or mix & match different coloured finishes within the 3 separate sections of each sliding door for a dramatic effect.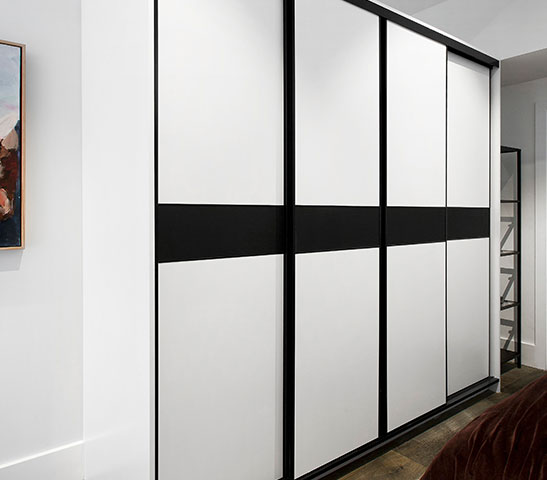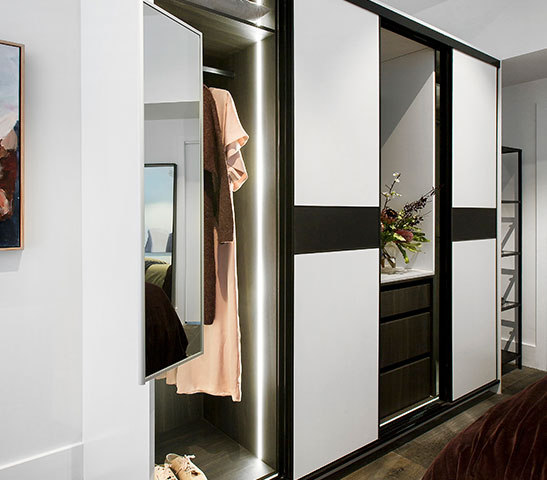 Inspired by the Blockheads to take your bedroom storage to stylish new heights? Start your dream wardrobe journey today and book a FREE design appointment today HERE.
Need more wardrobe inspiration first? Download our catalogue HERE.
Missed the auction? See the breakdown of the amazing results for each team!
Winners: Tess & Luke – House 2 Reserve: $2,990,000 Sold for: $3,620,000 Total profit: $630,000 + $100,000 for winning = $730,000
2nd place: El'ise & Matt – House 4 Reserve: $2,990,000 Sold for: $3,450,000 Total profit: $460,000
3rd place: Deb & Andy – House 3 Andy and Deb Reserve: $2,990,000 Sold for: $3,420,000 Total profit: $430,000
4th place: Jesse & Mel – House 5 Reserve: $2,990,000 Sold for: $3,378,000 Total profit: $388,000
5th place: Mitch & Mark – House 1 Reserve: $2,990,000 Sold for: $3,374,000 Total profit: $384,000