With so many colour combinations to choose from, it's easy to fall in love with more than one colour palette. But why do you need to choose just one colour scheme? Why not mix and match your robe colours, finishes and hardware throughout for your bedrooms for a contemporary and stylish look!
Style queen, self-confessed 'neat freak' and busy working mother, Jules Sebastian, takes us on a tour through the stunning home of Angie Summa, a photographer and wife of The Block's Executive Producer. After a quick detour via the couple's beautiful Freedom Kitchen, Angie invites us to step inside the home's two Freedom Wardrobes which feature two very different colour schemes that perfectly complement each other and their surrounds.
A Glam 'His & Hers' Master Walk-through Robe.
A dark and glamorous 'His & Hers' Walk-through robe connects the Master bedroom with the main bathroom. Designed as a walkway between the two rooms, the L-shaped wardrobe features sleek exterior doors Black Ultramatt with Brushed Gold Peak Integrated handles.
Inside Ash Firenze Natural interior finishes, in-cabinet ambient lighting and a mixture of drawers, shelves, hanging rails (half & full), make organisation a breeze. Not to mention the ever-popular and functional Shoe Racks that allow Angie to display her beloved shoe collection!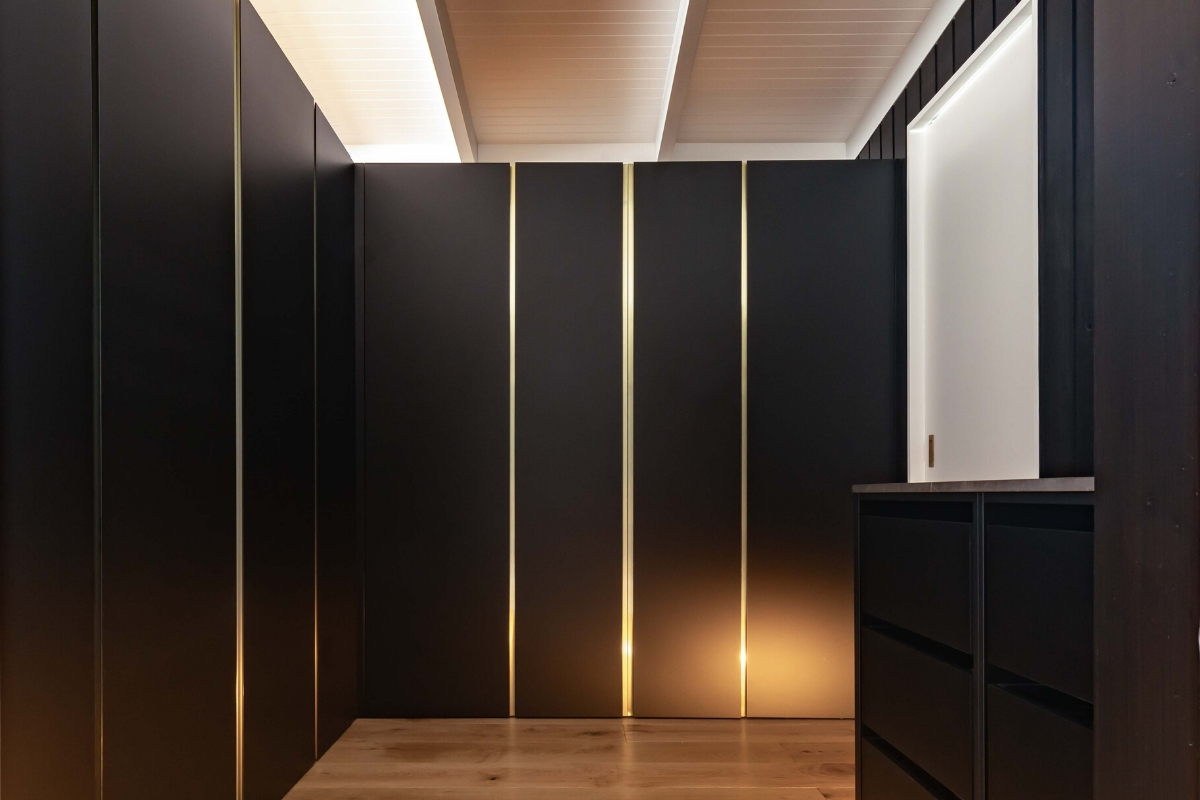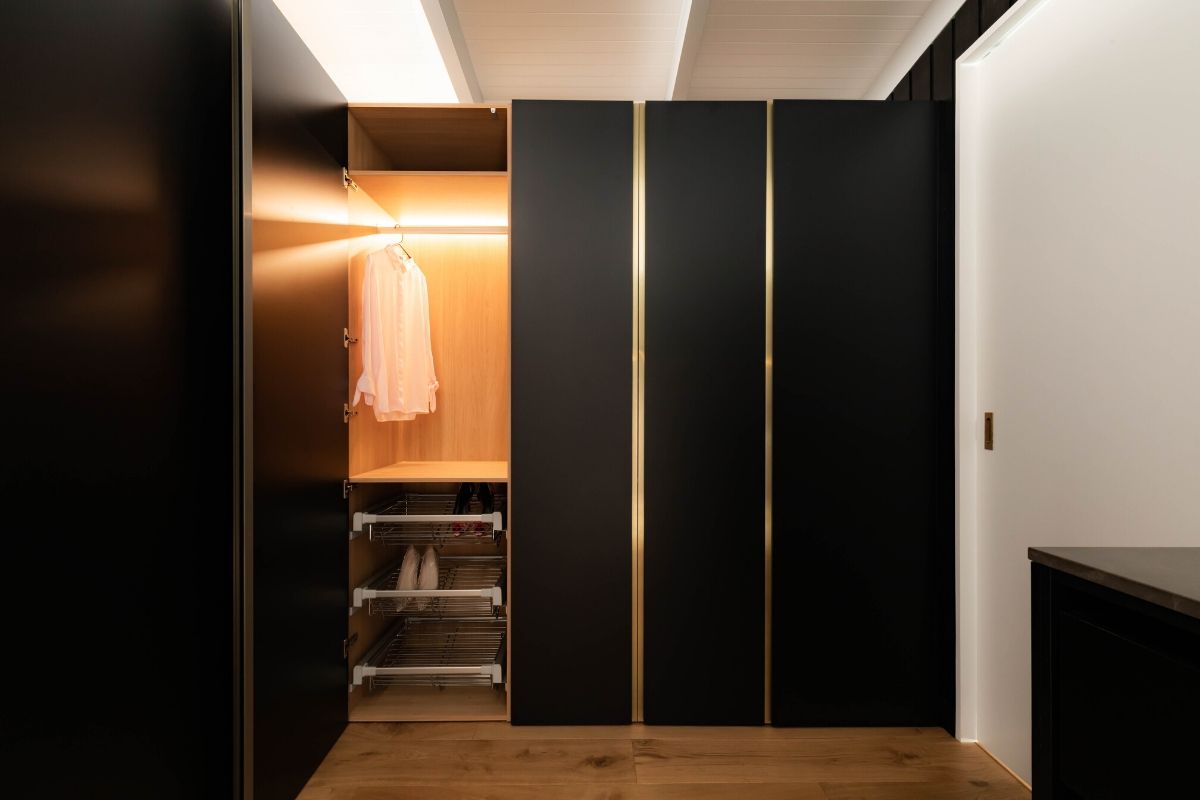 Be inspired by the sleek and glamorous colour palette found with this Master walk-through robe.

Shaker-style Hinged Robe.
Angie loved the Shaker-style wardrobe looks that Deb & Andy created on The Block 2019 so much, that she choose our modern Shaker-profile Sierra doors in a White Matt finish for a second wardrobe in a different part of the house. Stepping into the room, which is awaited with natural light, a generous Hinged wardrobe is home to the couples prized photography and workout gear.
Opening the doors with stylish handles, a combination of shelving and drawers in our Ash Firenze Natural interior finish provides a plethora of storage bliss. This luxurious, laid-back look boasts LED Strip Lighting to ensure that your storage is elevated to stylish new heights.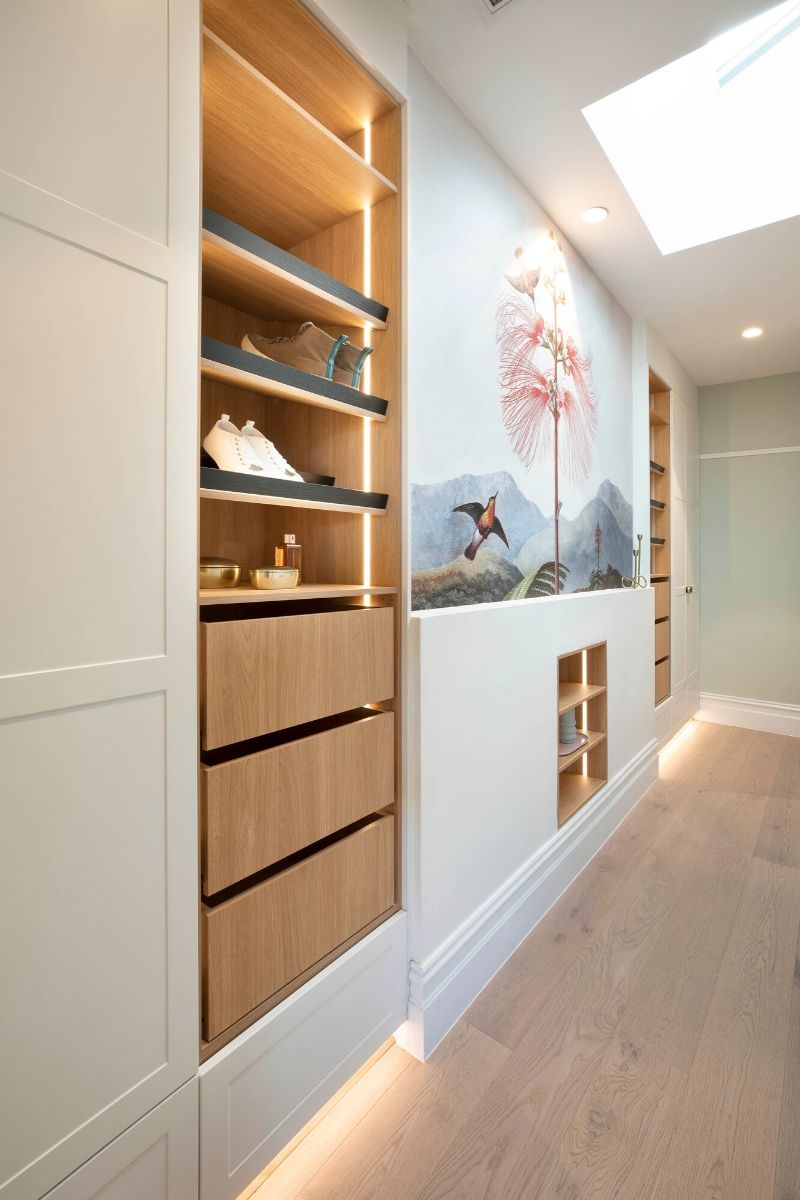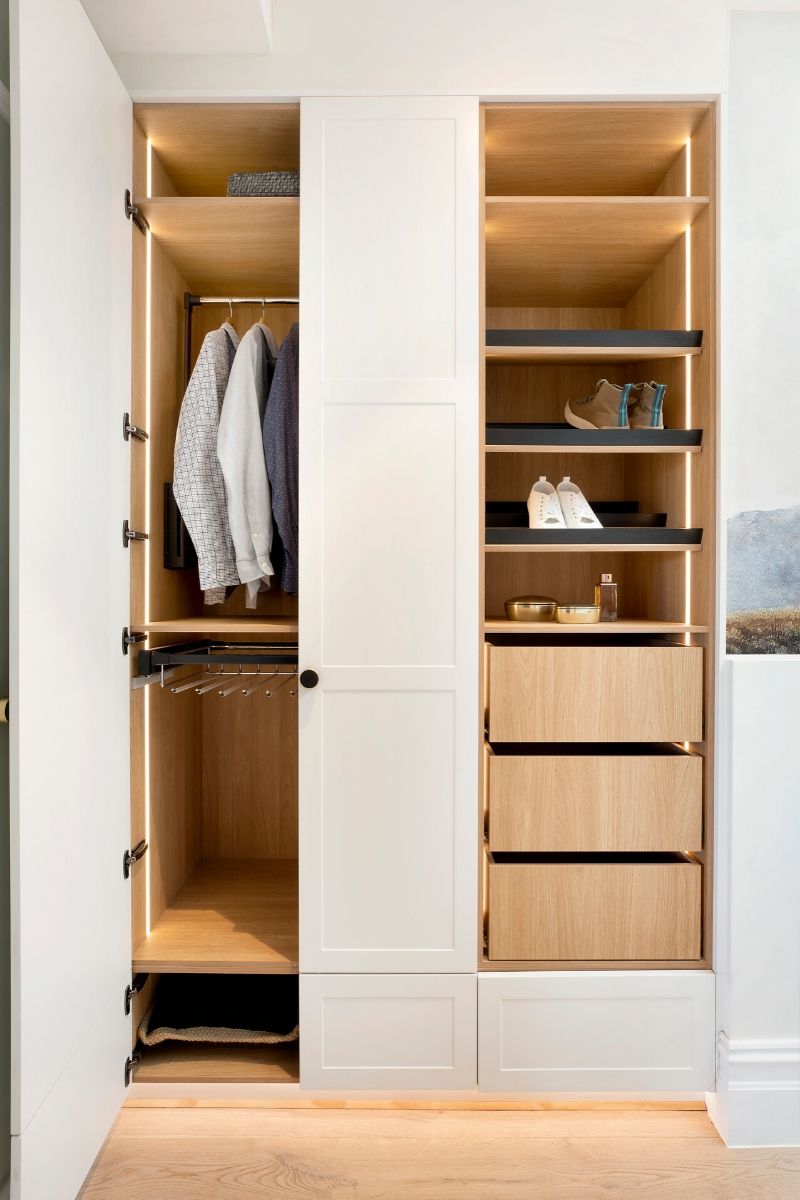 Angie found her palette inspiration with the help of Deb & Andy's Master Bedroom from The Block 2019.

Now it's your turn to create your dream colour palette with us!
Simply, book your design appointment HERE, or download our latest catalogue, which is full of inspiration and information HERE.
Don't forget our new, easy way to sit your design appointment. Take advantage of our free video call design appointments, so you can meet face-to-face with your designer without them coming to your home.