In desperate need of new wardrobes but short on space? A small or compact Freedom Wardrobe means that you won't miss out on any of the design or storage benefits a larger robe allows for! Read on and discover our 5 top tips that you need to know about how to get the most out of your wardrobe design if you have a small floor plan.
Tip 1. Consider a Sliding Wardrobe.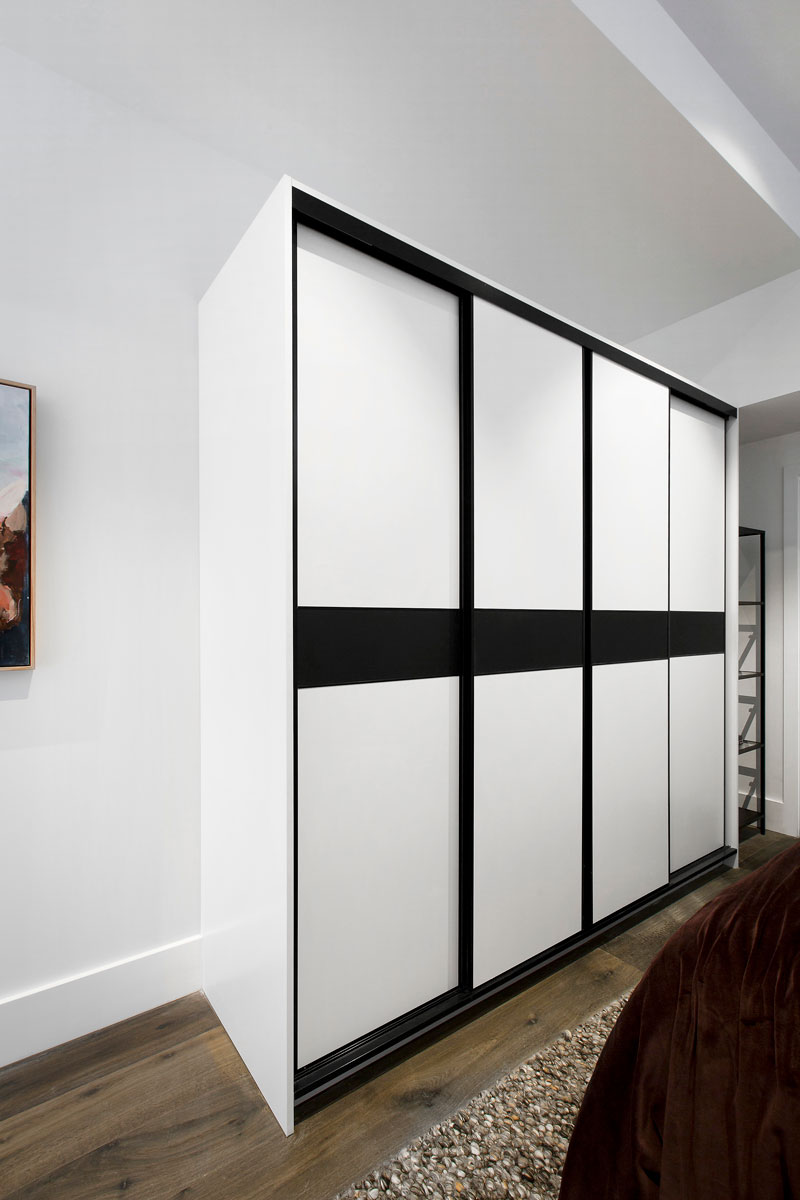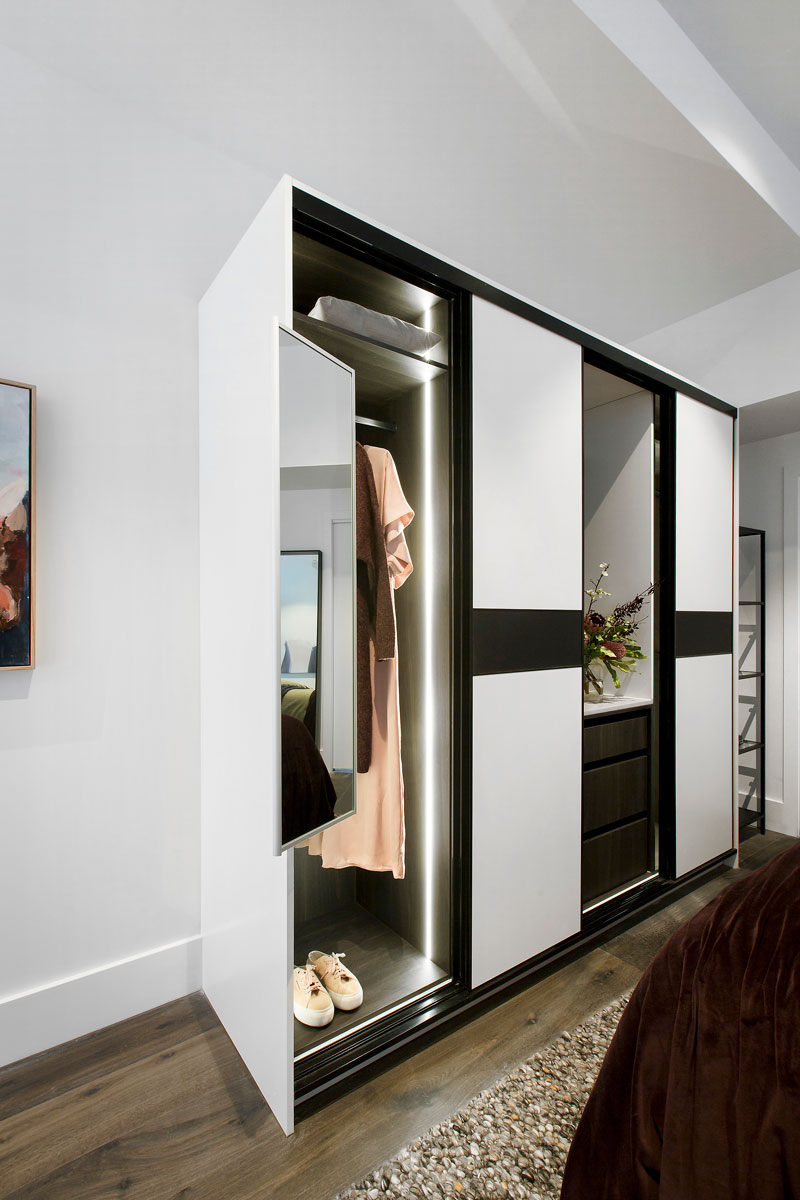 A sliding robe design is a great option for a small floor plan as it eliminates the space needed to open and close hinged doors. This means that furniture, such as beds or bedside tables, can be placed closer to the robe, increasing the amount you can fit in the room.
Tip 2. Utilise Vertical Storage Space.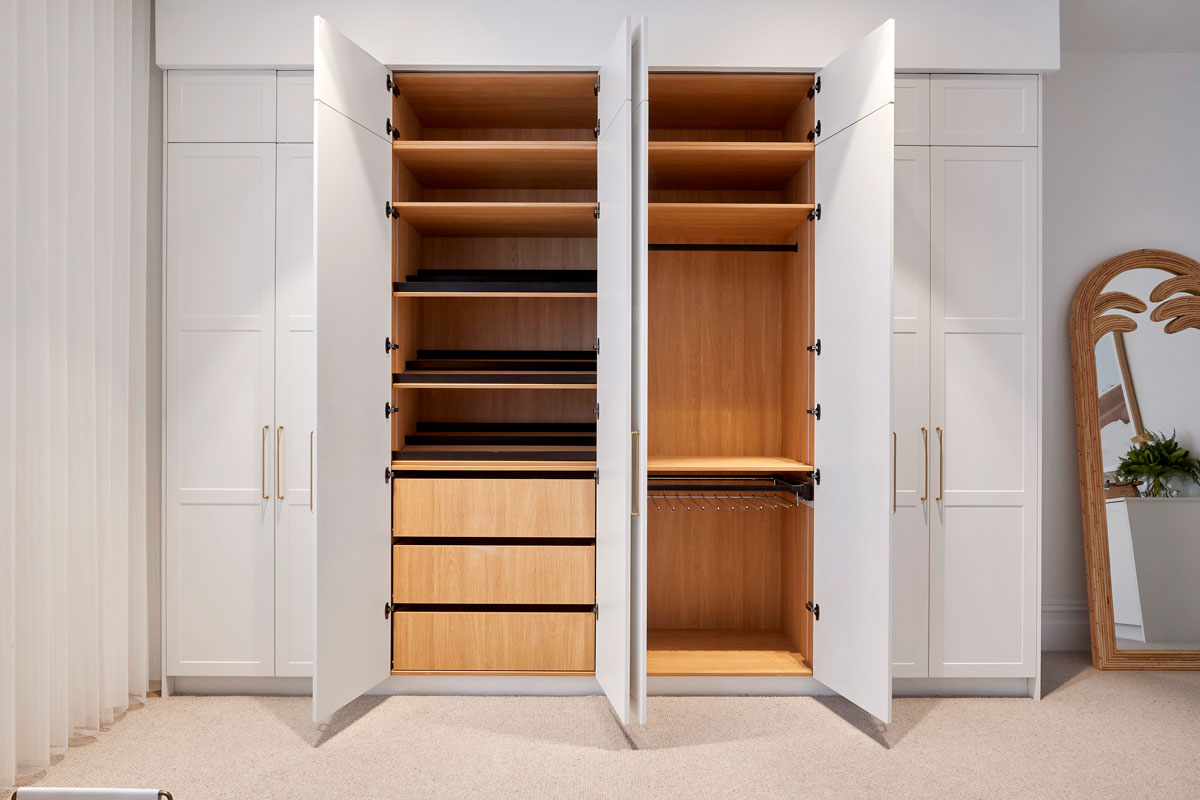 Maximise storage space by increasing the height of your cabinetry. Making the most of the vertical space you have available means that you will have more storage space. Including smaller cabinets on top of your hanging/shelving space is perfect for storing items that you don't use all the time such as suitcases and seasonal clothing.
Tip 3. Add our Luxe Accessories.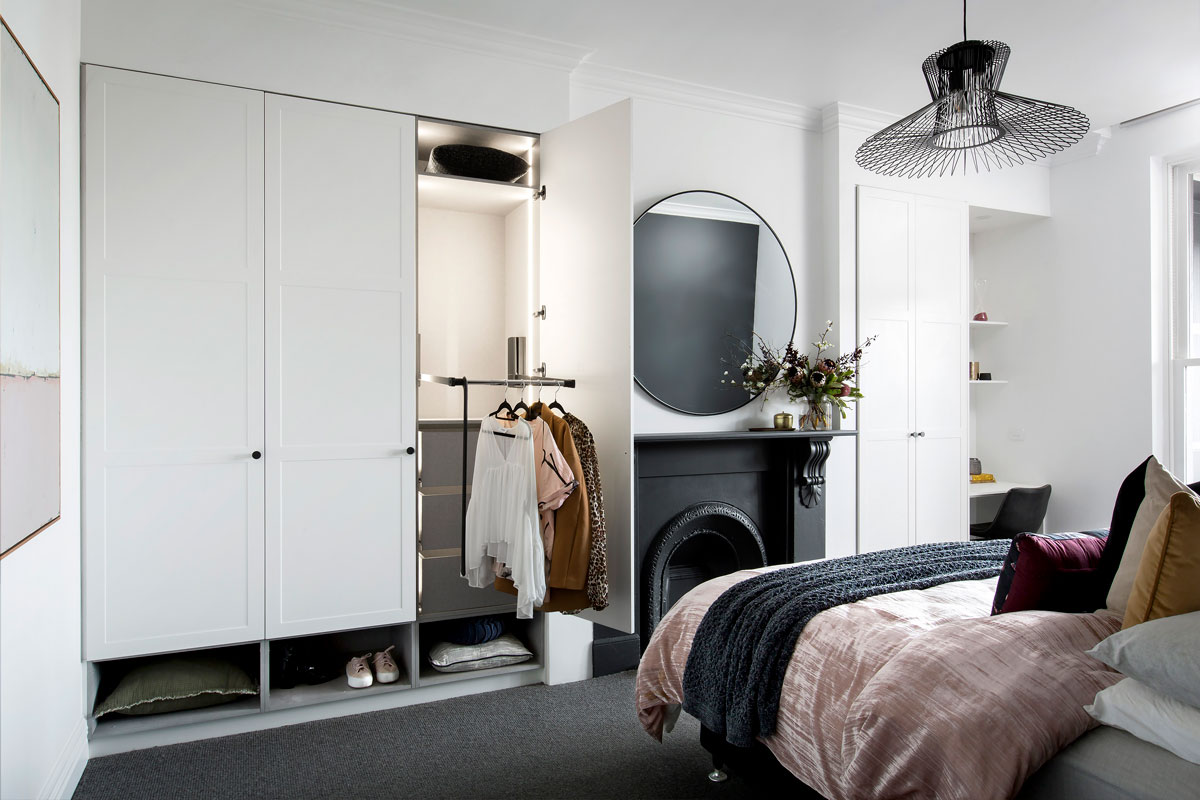 There's no arguing that at the heart of any successful wardrobe design lies a thoughtful mixture of hanging space, drawers and open shelving. However, our extensive range of accessories are must-haves in any wardrobe, in particular a smaller design so your wardrobe not only looks great it works hard too. Pull-out storage such as a trouser rack, pull-out mirror or tie racks make the most of utilising space within your wardrobe that would otherwise be left empty.
Tip 4. Don't Forget Lighting!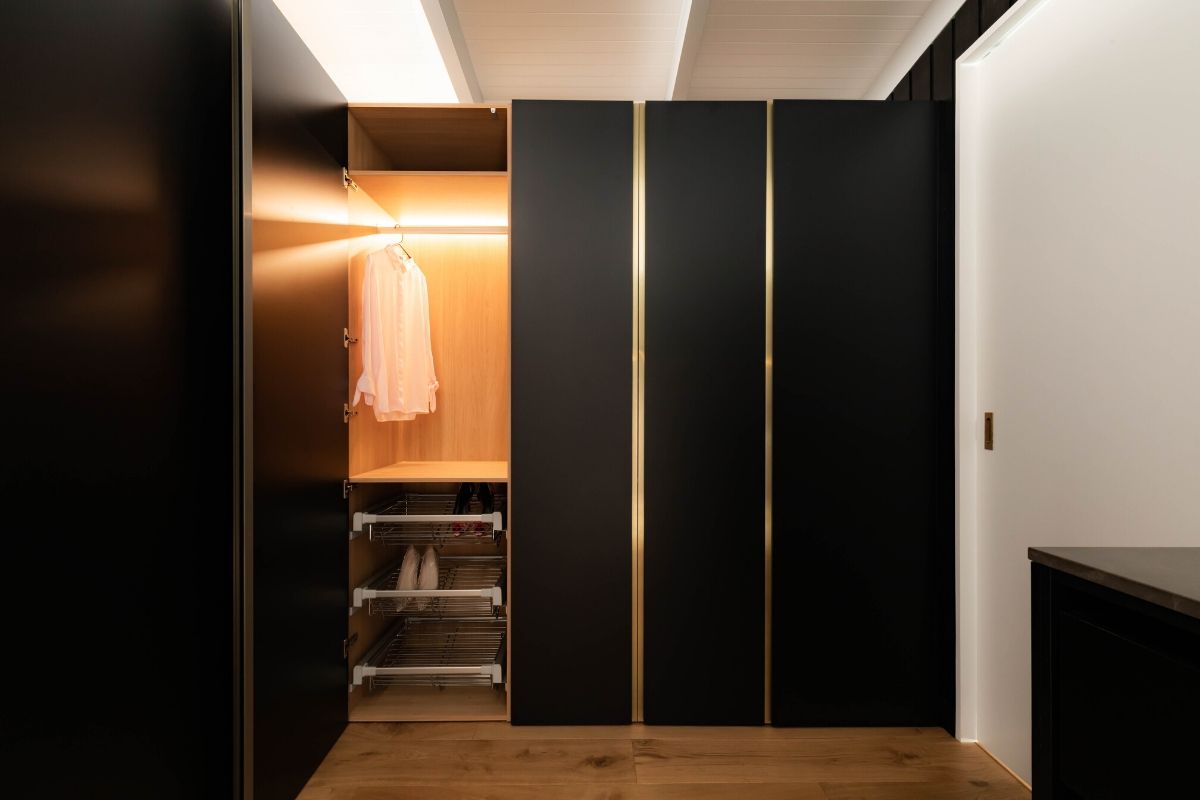 A smart lighting scheme is a wonderful way of turning the look and feel of a small wardrobe into a high-end luxury storage solution. Consider adding our LED Verti-strip lighting or front bar lights into your wardrobe design. Not only does it have its practical uses by lighting up the contents stored inside but it also gives you wardrobes with 'wow factor'!
Tip 5. Incorporate a Variety of Storage Solutions into Your Space.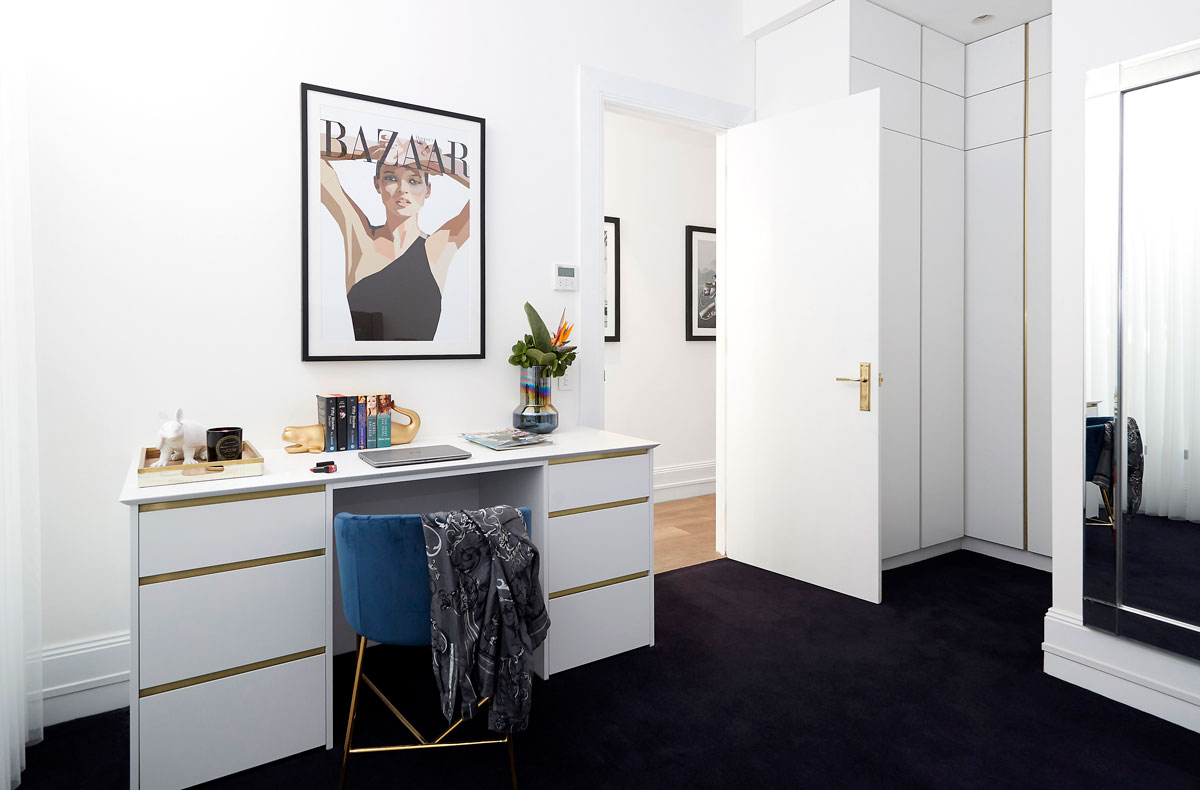 Ensure there is a good balance of storage around the room. You may want to prioritise hanging space in your Freedom Wardrobe as there may be space for a chest of drawers or tall boy in another area of your bedroom that will have drawers (perfect for everyday staples as well as underwear and socks etc).
By prioritising hanging space in your main closet, items such as dresses, coats, coats, shirts and skirts and the like can all be stored properly and the hidden behind doors, allowing your bedroom to feel less cluttered and more open.
Ready to transform your small wardrobe into a 'wardrobe with wow'?
Don't wait! Book your free in-home or video call design appointment HERE.
For more wardrobe inspiration and ideas download our latest catalogue HERE.