It's a new year and now is the perfect time to transform your home and bedrooms with new Freedom Wardrobes. Clear the clutter and store all your precious belongings in a robe that will make getting ready a joy each and every day. In todays blog we share the trends we are excited to see this year from hot, bold colour schemes to storage accessories that will make organisation a breeze.
Be bold with green tones.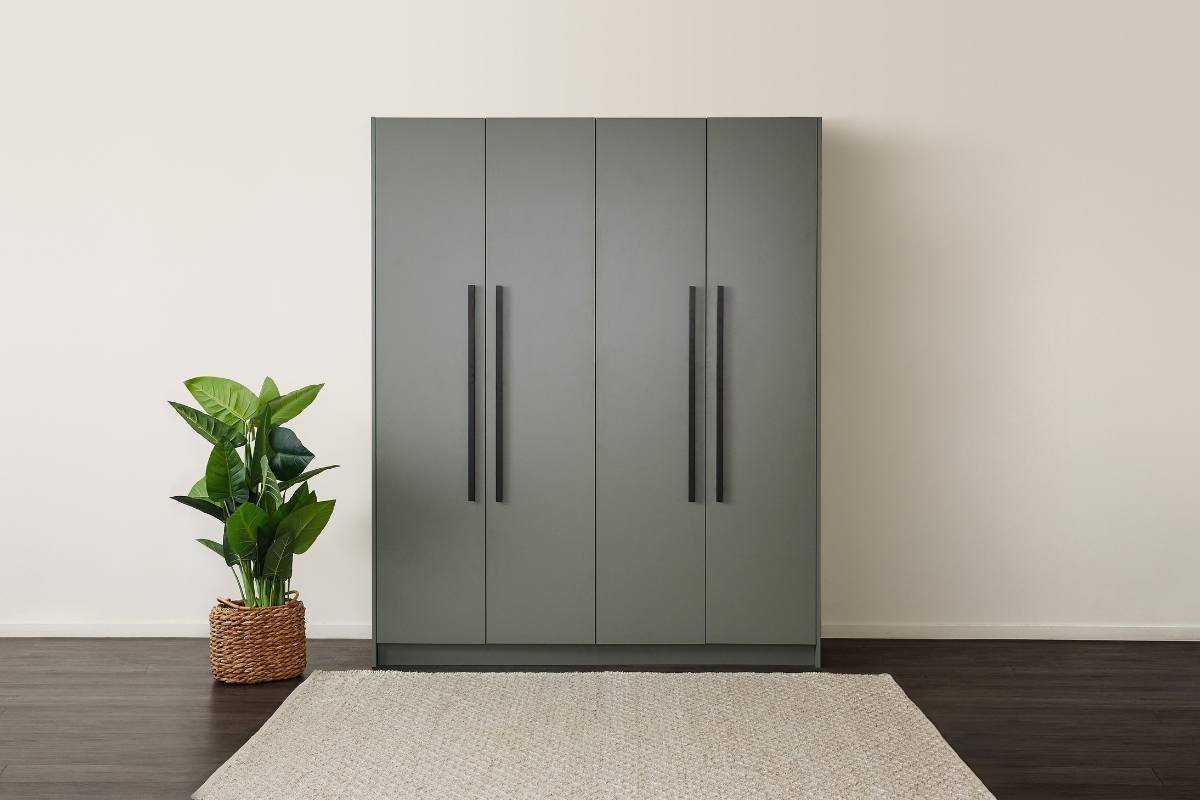 With a focus on natural and earthy tones in Australian interiors this year, be bold with colour and bring the outside in with wardrobe cabinetry in our stunning Forest Flint. Its rich green tone is right on trend and will ensure that your robe is a centrepiece within your bedroom. Pair with our 900mm Square Hook Matt Black handles for a modern touch, or select a handle in a brass tone for a more classic look.
Introduce timber tones to your colour palette.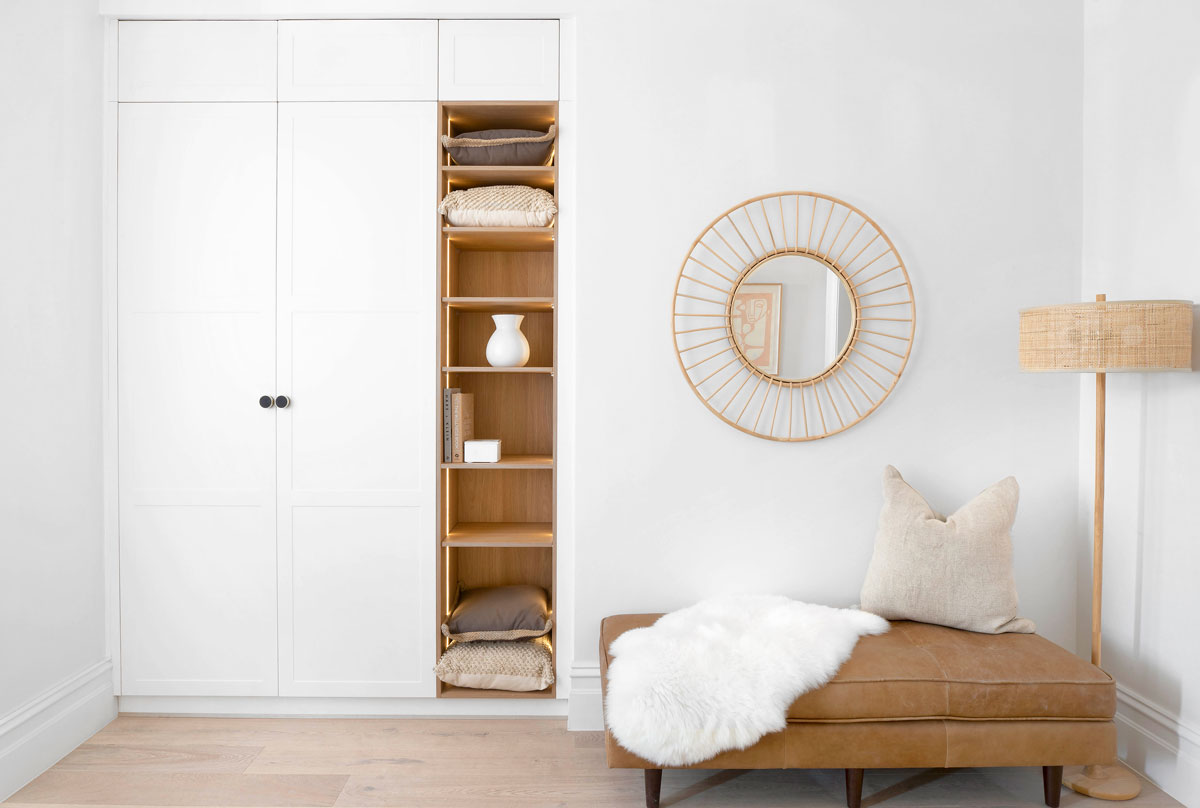 It's not just the exterior of your new Freedom Wardrobe that can make a statement. We offer 4 stylish interior finishes, including our new Natural Oak Ravine, the perfect choice for evoking a natural colour palette for your design. This timber-look interior pairs beautifully with all of our external door shades from whites, blacks and greys, and of course the above mentioned Forest Flint.
Stand out with a Sliding robe.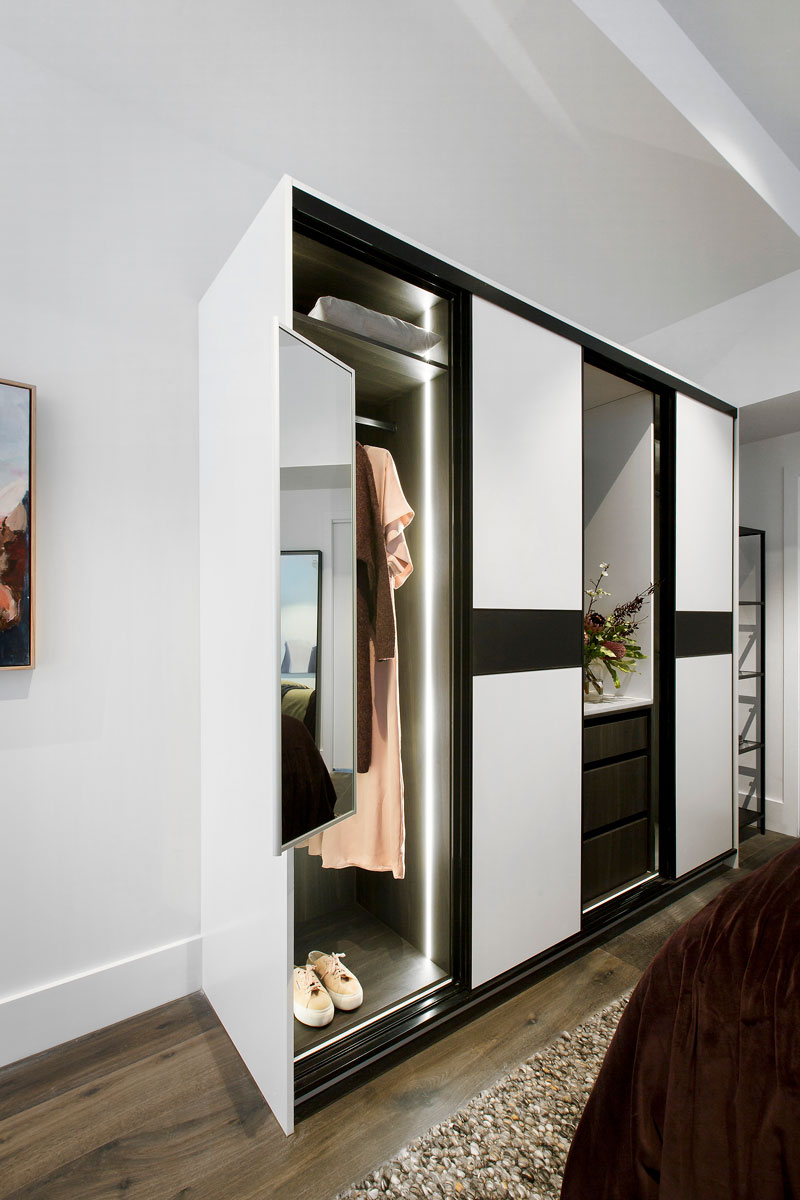 Short on space? No problem! Our Sliding Wardrobe styles are the perfect combination of space-saving and style designed to suit any bedroom size, in particular smaller rooms. They also deliver on clever storage in spades, with layouts that will incorporate deep drawers, open shelving, hanging rails, shoe racks, pull-out mirrors and more!
Choose from numerous colour schemes for your Sliding Robe unique Tri-Panel Door System. Evoke a classic one-colour look or mix and match different coloured finishes within the 3 separate sections of each door for a dramatic effect. Adding to the visual effect of the Tri-Panels, we also offer aluminium door frames in either a chic Black Satin or classic Clear Anodised finish.
Work smarter not harder.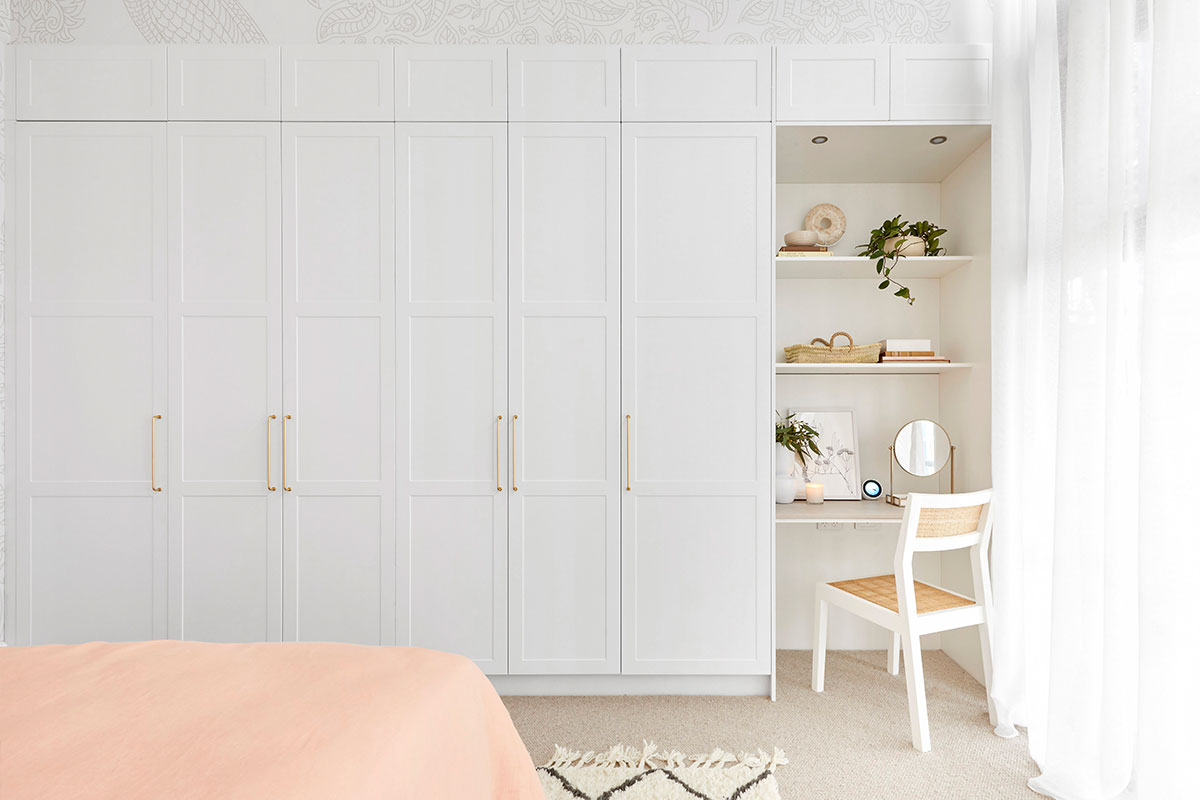 Adding a work or study nook to one end of your Hinged Wardrobe will transform your bedroom into a multi-functional space. And with so many of us working from home, it's a great space-saving design decision that aims to make your life easier.
Not sure what exactly is needed for a well-designed nook? Essential ingredients include a desktop (we love to use Caesarstone tops for a luxe touch), open shelving for storage and a smart lighting scheme using downlights. Ask your Freedom Wardrobes designer to help you create your dream robe that includes a work zone that meets all your needs.
A place for everything, and everything in its place.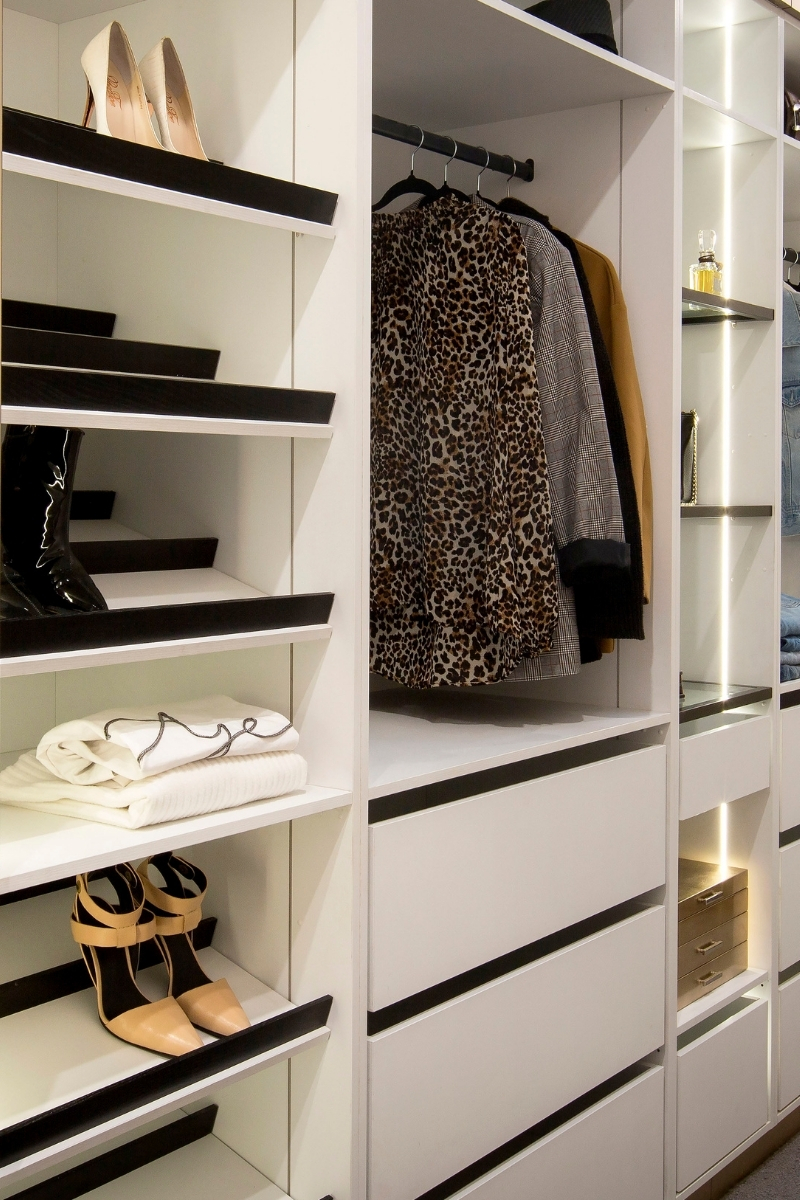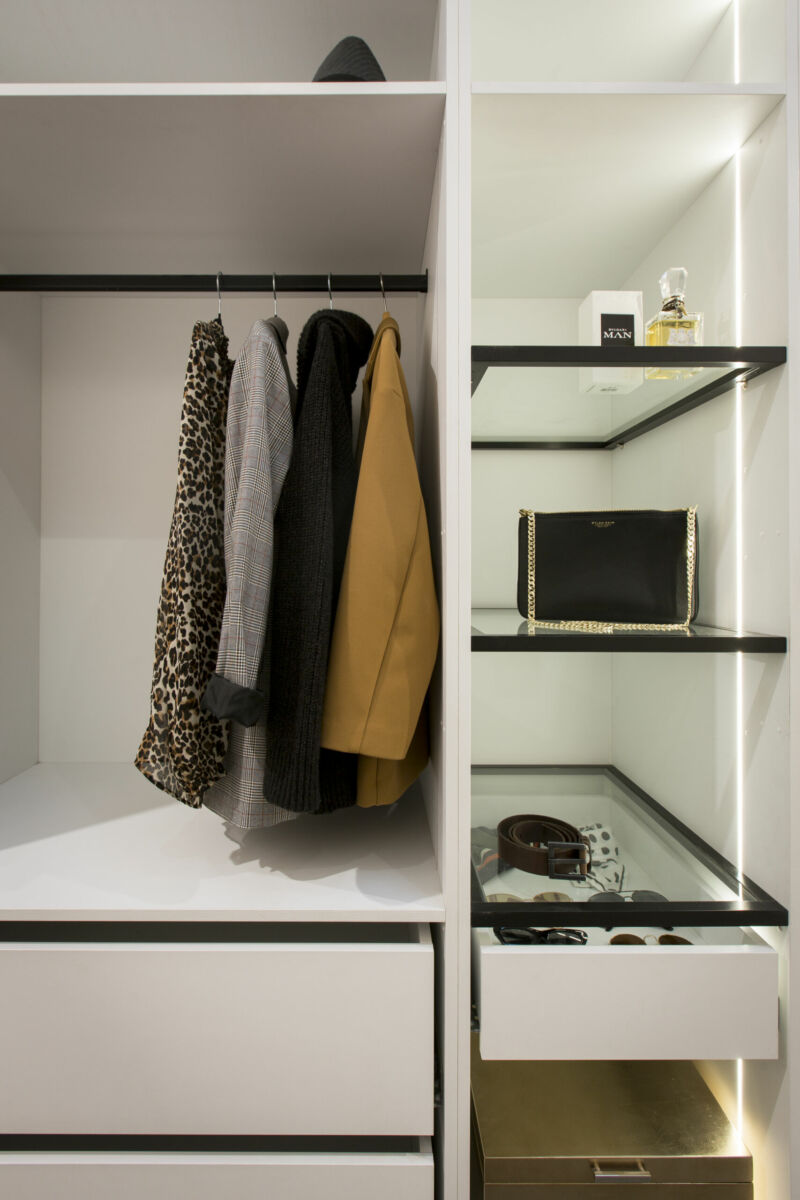 A hard-working wardrobe is so much more than a successful mixture of hanging space, open shelves and drawers. We believe in taking your robes' storage to stylish new heights with our extensive range of storage accessories. We will tailor your space to beautifully organise your clothing, accessories and shoes. Offering shoe racks, shoe drawers, pull out mirrors, home safes, laundry hampers, Jewellery Drawers, inserts and compartment trays as well as our range of pull outs for trousers, belts and scarves, your new Freedom Wardrobe will ensure that you have a place for everything.
Ready to transform your homes with new Freedom Wardrobes this year?
Don't wait! Book your free in-home or video call appointment HERE.
Looking for more wardrobe inspiration? Click HERE to download our latest catalogue.