Spring has arrived and what better way to celebrate than with a Spring Clean of your home! Starting with your wardrobe is the perfect way to commence your journey- there's nothing as rewarding, calming and comforting as a well-organised closet. Not sure where to begin? Read on as we list our favourite and most effective tips for springing into a tidy wardrobe and you'll be channelling your inner Marie Kondo in no time!
Step 1. Purge.
This vital first step will allow you to reduce the amount you store, while allowing the items that you wear and use frequently to be displayed properly in your robe. Start by taking every item out of your wardrobe and then sort into 3 sections: keep, store and donate. Don't be overwhelmed and take your time, it will be well worth it at the end of this step.
Sell, give away or donate what you no longer plan to keep or store. There are many wonderful charities that will welcome your donations, plus you will be reducing your carbon footprint by donating rather than throwing out clothing and accessories. Win, win!
Store sentimental items in storage boxes at the top of your wardrobe, ensuring that they stay safe while allowing you to access your everyday items in the main part of your closet. If storing away seasonal items such as bulky coats or special garments that you don't frequently wear, keep them to the far side of your hanging space, ensuring they are in their correct garment bags.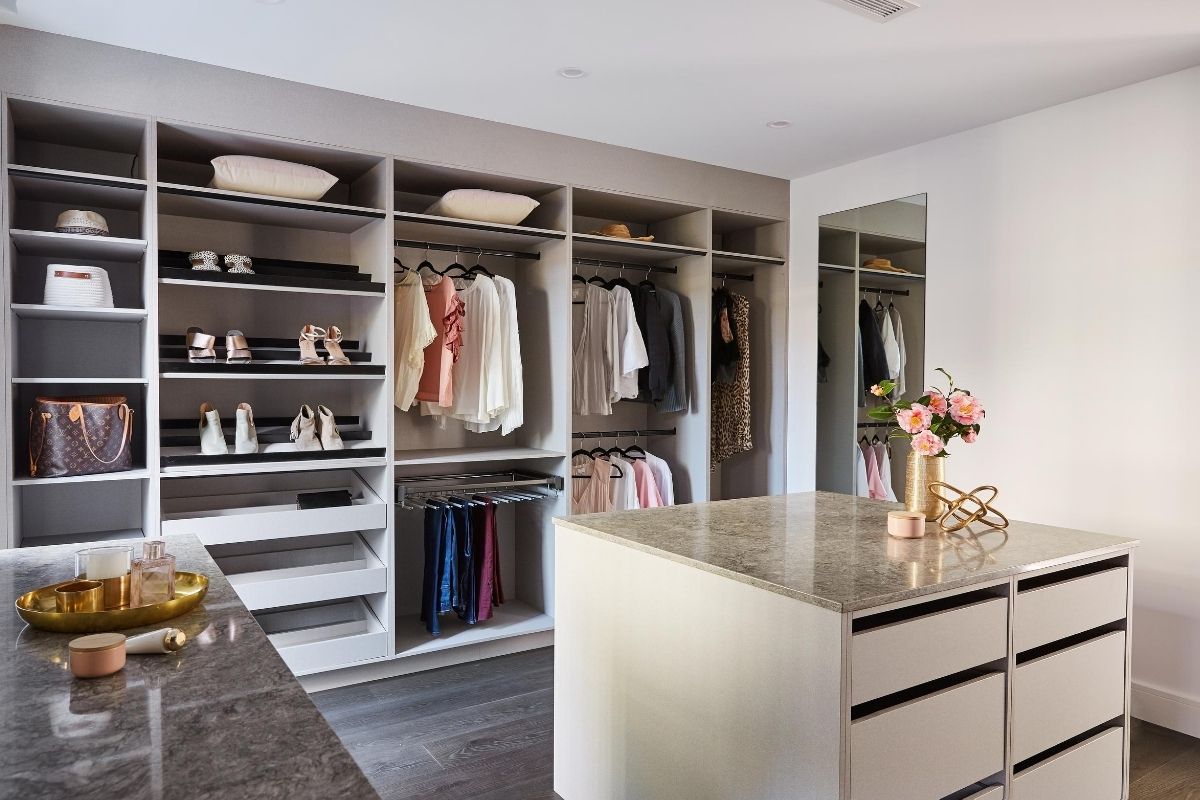 Designer tip: Sorting through your wardrobe prior to your Freedom Wardrobes appointment will give you a clear idea of exactly what needs to be stored and our designers will work with you to create the perfect storage solutions for your possessions.
Step 2. Organise.
Now that you know what you are going to keep, it's time to start organising! Sort items into groups according to whether they will be stored in hanging space, open shelving or drawers.
Full hanging is perfect for long clothing such as dresses and coats, whereas half-hanging is ideal for shirts, skirts and pants. Drawers provide the perfect home for basics such as t-shirts and underwear, while accessories such as handbags should sit pretty in open shelving.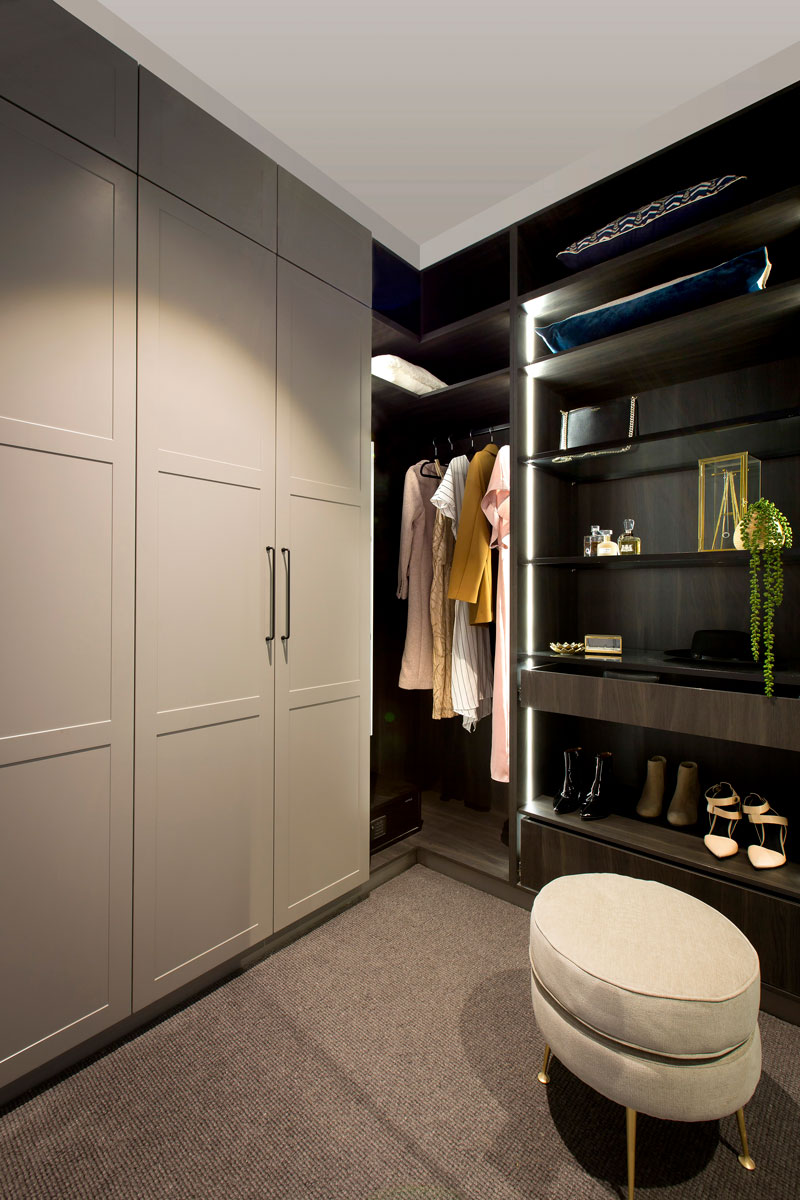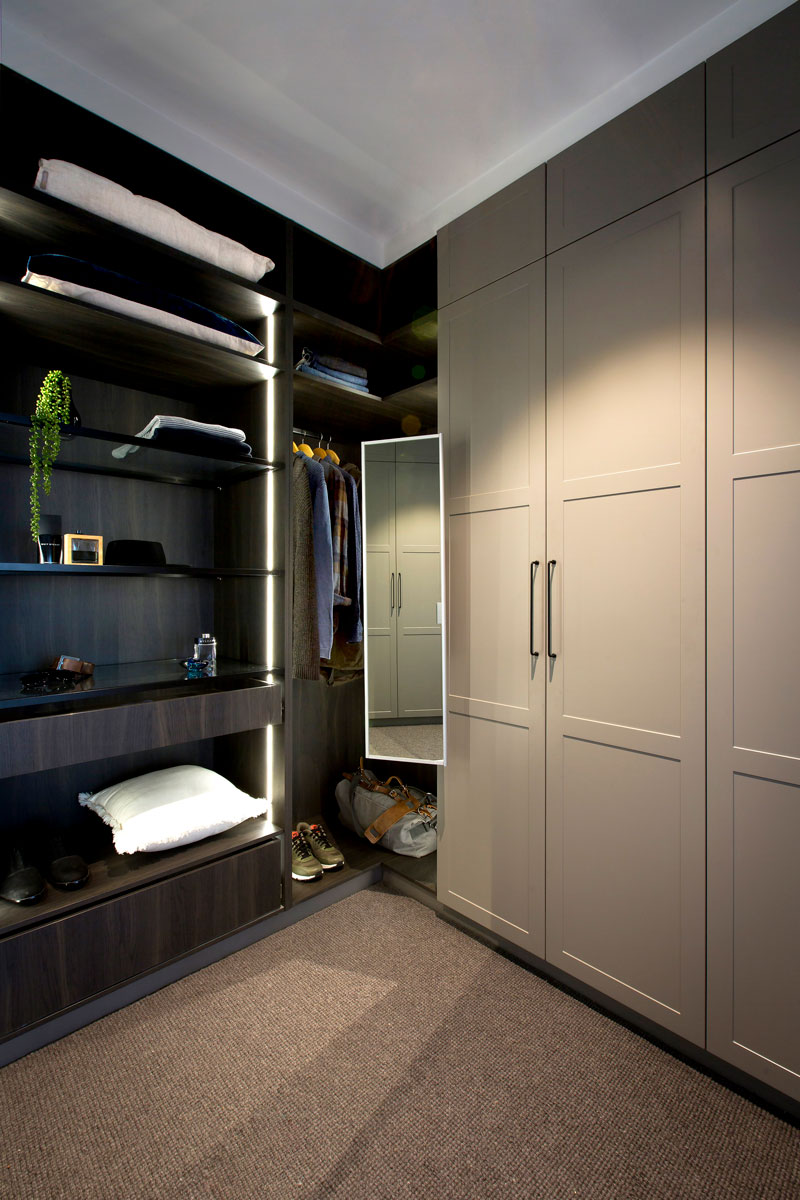 Style tip: Place hanging items on matching coat hangers. We love black ones that match our chic matte black hanging rail, although particularly delicate clothing should be stored on padded hangers.
Step 3. A place for everything and everything in it's place!
Now that everything has been organised it's time to arrange it in your wardrobe using smart storage solutions.
Friend to Freedom Wardrobes, Presenter and busy working mum of two beautiful boys, Jules Sebastian, reveals that she finds that the key to a semi stress-free life with children is being organised. Inspired by the one and only Marie Kondo and her book, 'The Life-changing Magic of Tidying Up', her son's Freedom Wardrobe is one that balances style and function. See Jules in action using the Marie Kondo folding technique, where clothing is displayed vertically so that everything's accessible at a glance, rather than stacked. This is perfect for storing items in drawers.
Successful wardrobe storage is not confined to just clothing, it extends to footwear and accessories. Arrange shoes using our Shoe Racks and Drawers, and display accessories on open shelving or our Black Framed Glass Shelves. Your precious items will be secure while still on display in one our Jewellery Drawers, while a Home Safe adds a new level of security.
Laundry hampers, pull-out trouser and scarf/tie racks, and Multifunction Insert Drawer Dividers all offer stylish organisation that allows you to create a wardrobe with WOW.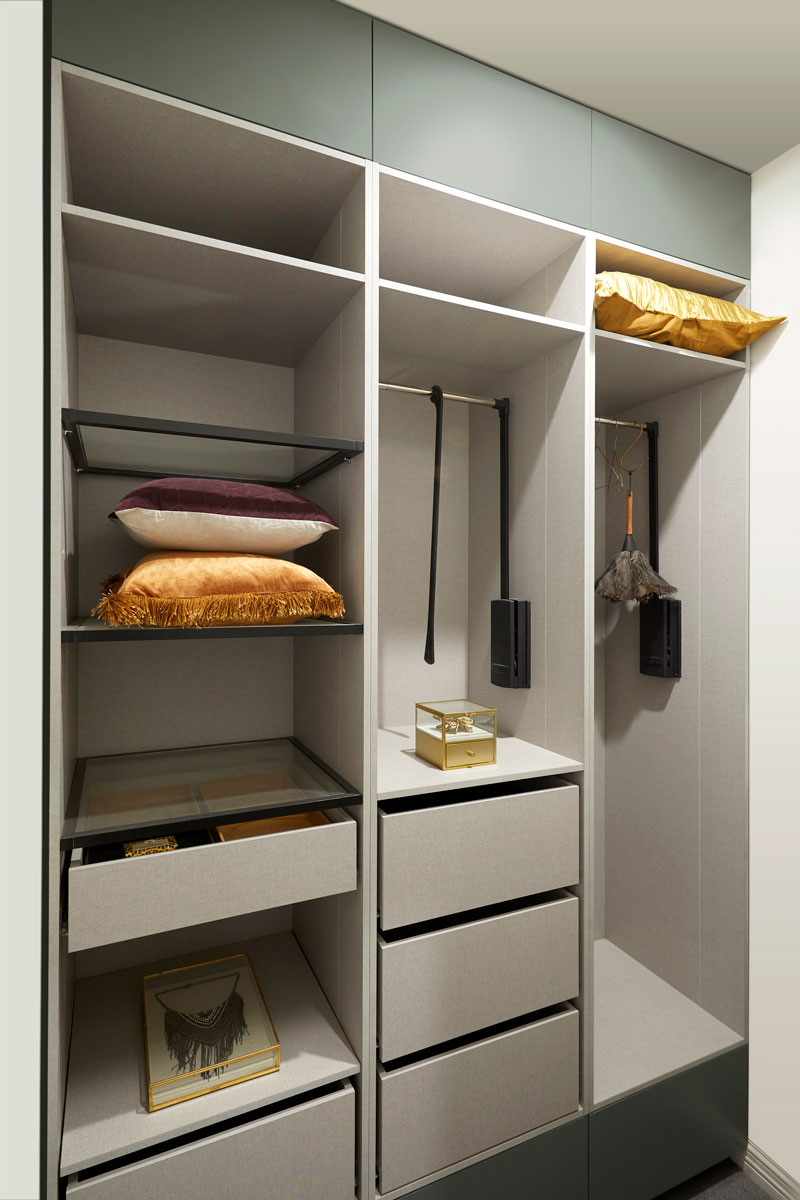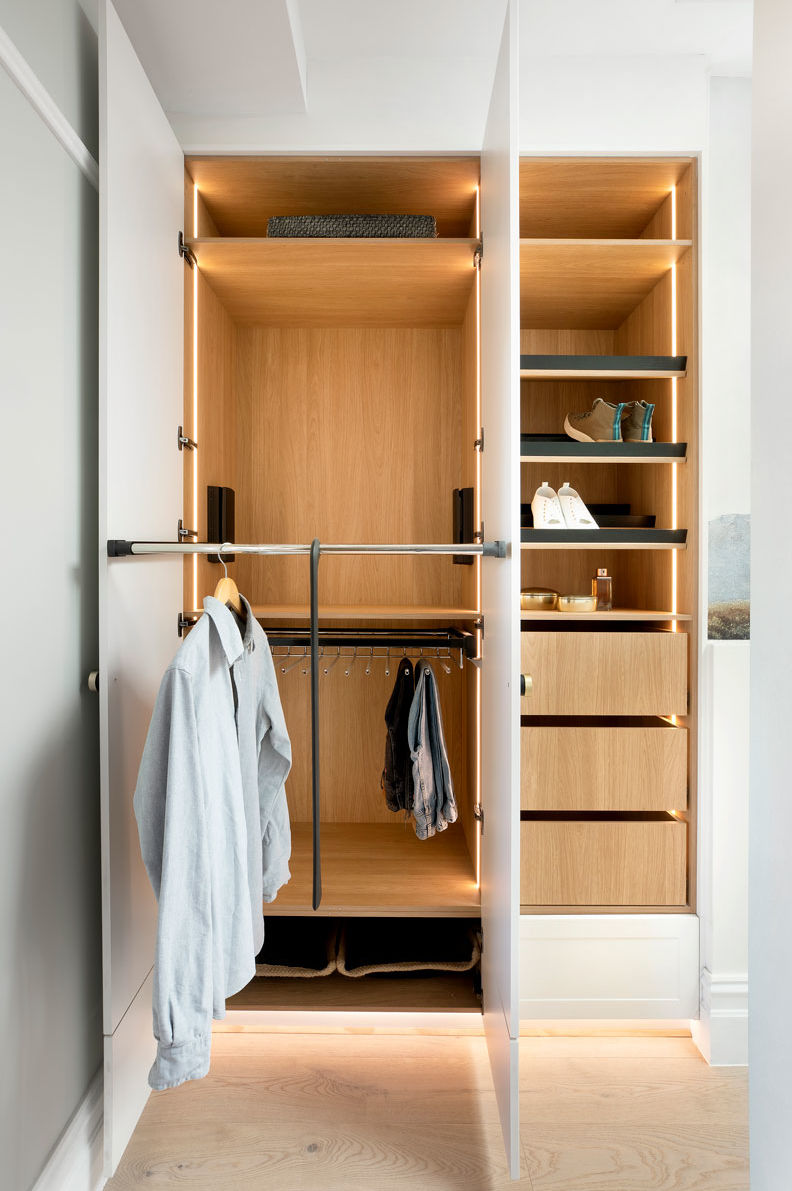 Don't forget: Luxury extras such as Shoe Racks, Black Framed Glass Shelves, Jewellery Draws, and Pullout Hanging Rails all offer essential organisation and will take your bedroom storage to stylish new heights.
Ready to spring into a tidy Freedom Wardrobe? Start your journey to creating a robe that wows & sparks joy today!
Click HERE to book a free design appointment at your home or via video call, or click HERE to download our latest catalogue.