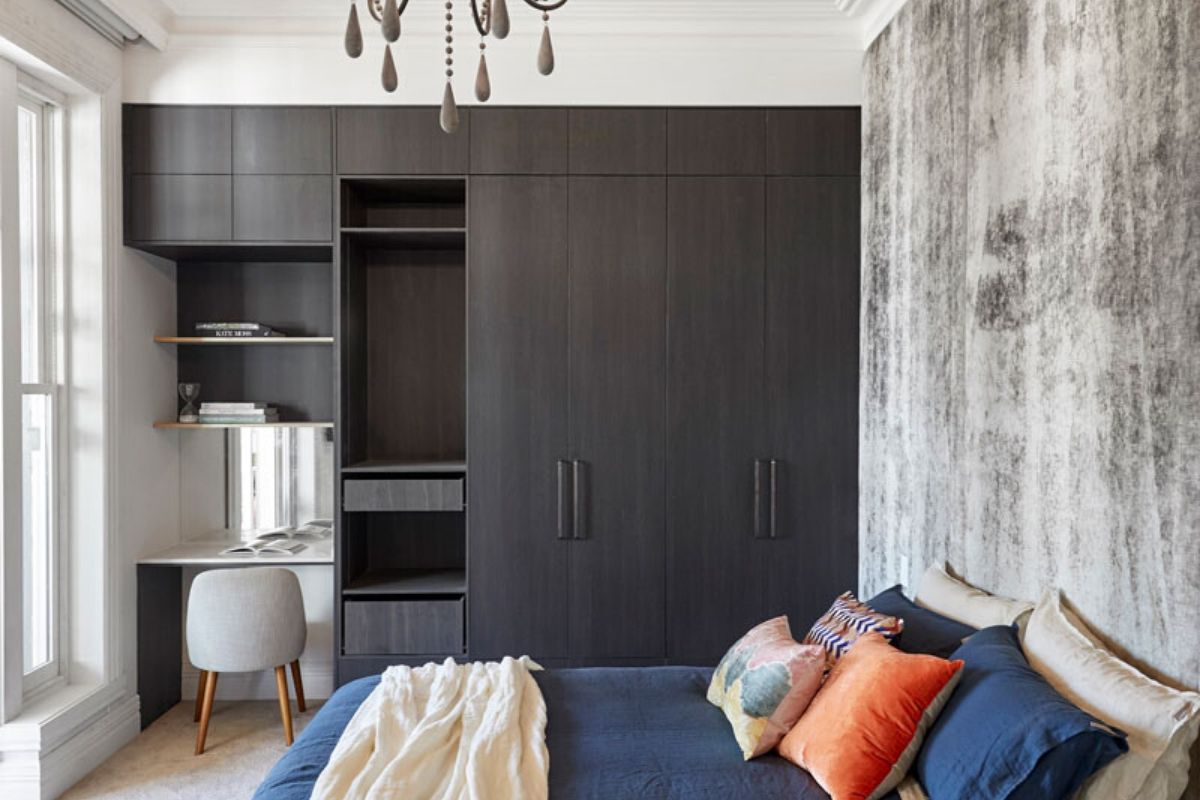 Go Next-Level with Luxury Extras
When it comes to stylish bedroom storage, not all wardrobes are created equal. This is especially true when you look at some of the finer details that set a well-designed wardrobe apart from something truly special: it's the next-level luxury extras that make Freedom Wardrobes a premium choice that can take you to new style heights.
Read on for some of the luxurious options you'll find available in the new Freedom Wardrobes range.

Your own private island
Island Benches are a staple showpiece of a high-end kitchen, and now they can be the hero of your walk-in wardrobe.
Picture this: your own private island as the centrepiece of your walk-in robe, complete with Island Drawer storage, and topped with a stunning Caesarstone® benchtop (which has the potential to match what you've got in the kitchen and laundry, for a continuous flow throughout your home). 
This is where you can lay out your outfit for the day, pulling together your complete look from head to toe, with all the finishing touches like accessories.  For a boutique feel, style your island benchtop with some flowers, and add an iconic fashion book or the latest fashion magazines to inspire every outfit.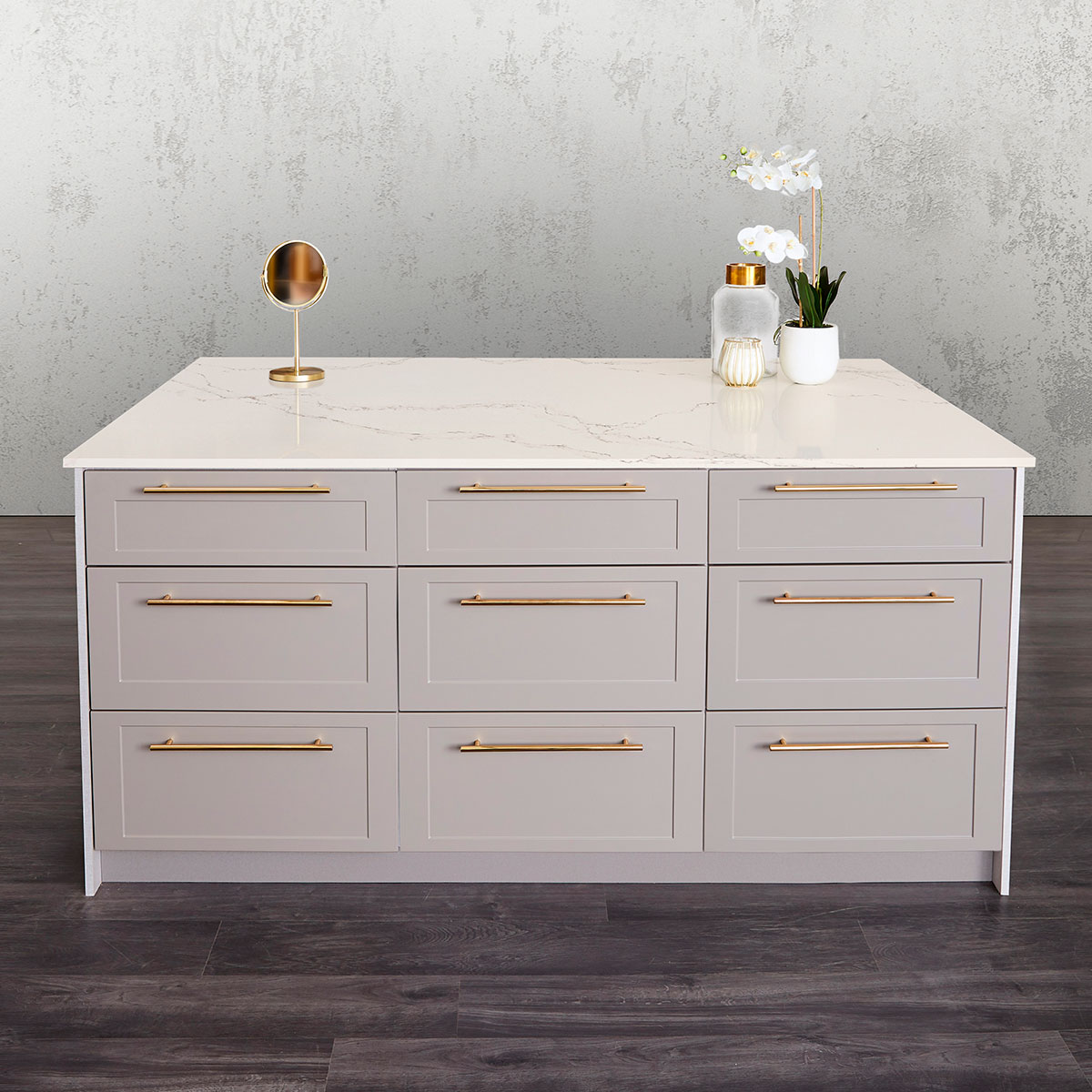 Lighten your mood
It's amazing the effect that specialised lighting can have in creating a mood – and making you look good!  Bedrooms are sanctuaries and your wardrobe is a place where you want to feel relaxed and calm, as well as stylish. 
The Freedom Wardrobes range gives you the option to include mood lighting in several locations, such as under your doors, or within the interiors.  For maximum impact, see our new Vertical Mood Lighting which can be placed inside doors to illuminate as well as inspire once opened.  The warm glow is bound to get you in the mood to dress to impress for a big night out.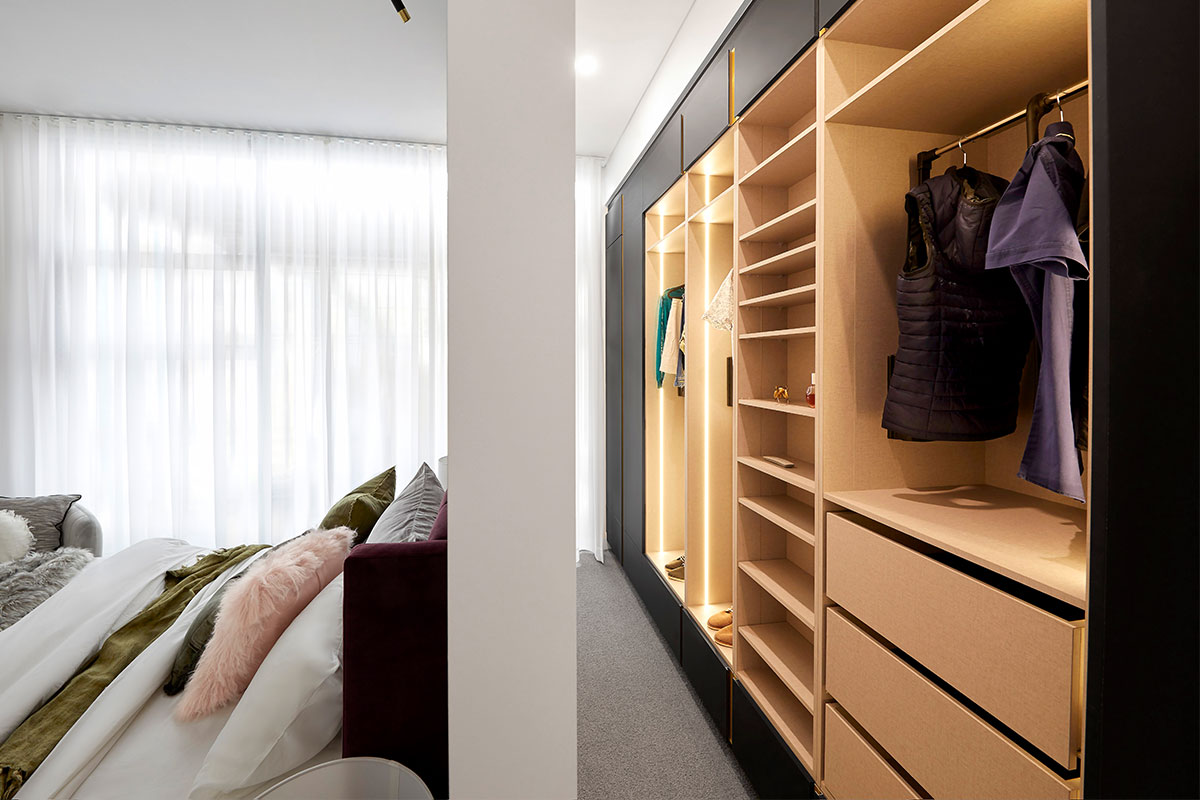 Shelves on show
For shelves worthy of displaying your best designer accessories such as handbags, hats, perfume and cologne, you can't go past our Black Frame Glass Shelving. The sleek matt black frame is irresistibly on-trend and matches our other available extras, while the glass adds the high-end feel of a boutique to your boudoir.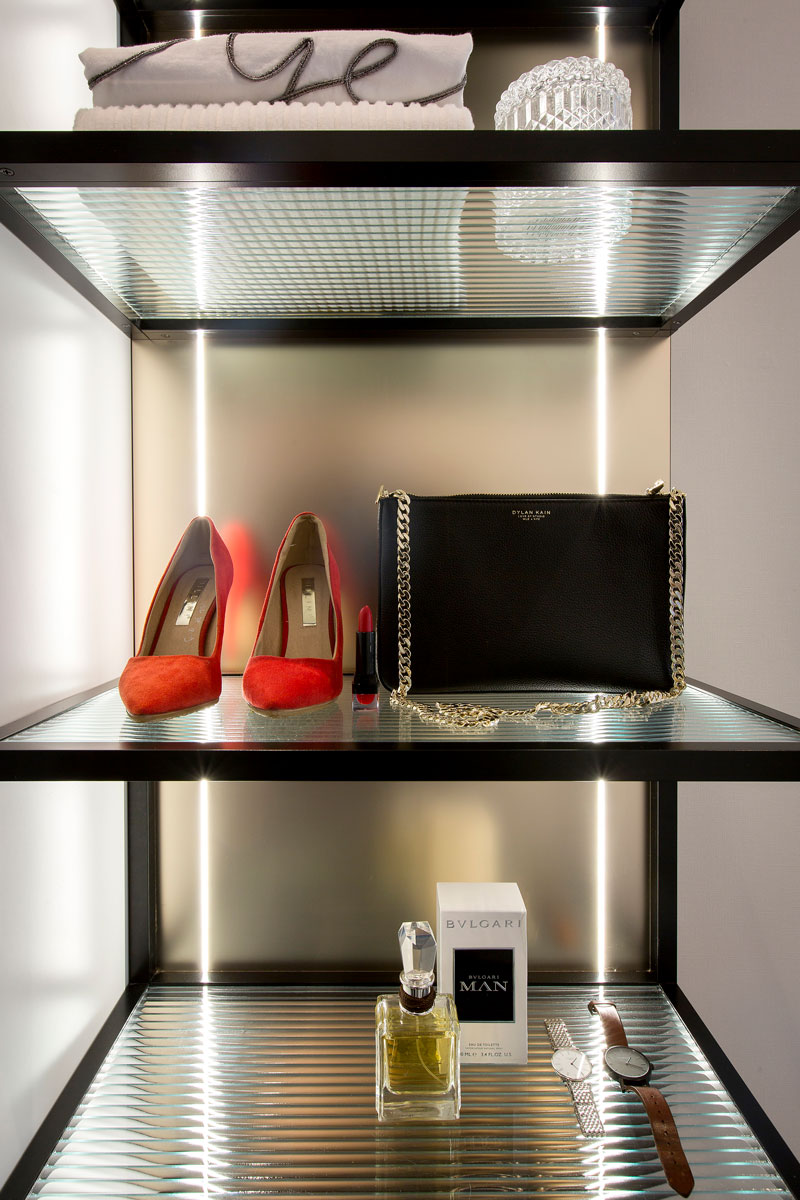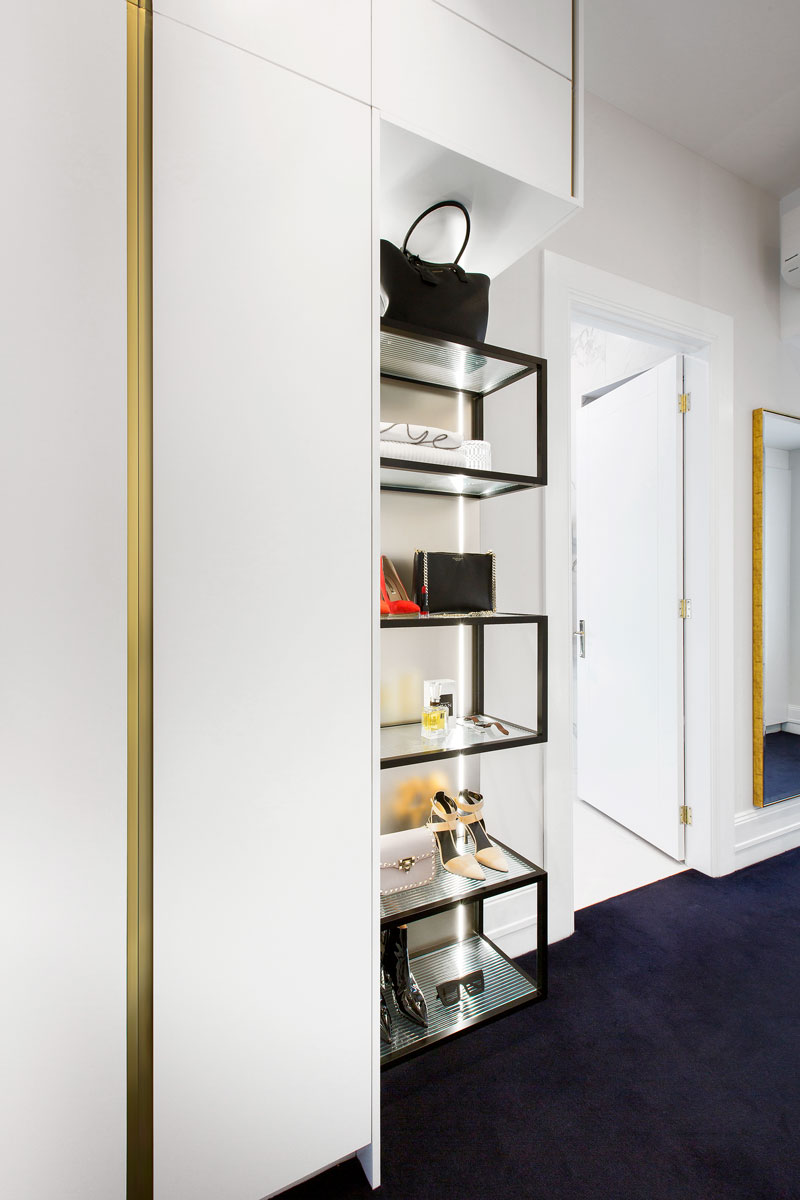 Deluxe division
There's no denying that for smaller items, compartments are key to keeping everything beautifully organised.  Our Jewellery Drawer is designed with dividers that create perfectly sized spaces to display your smaller accessories that you want to keep out of sight, yet easily accessible.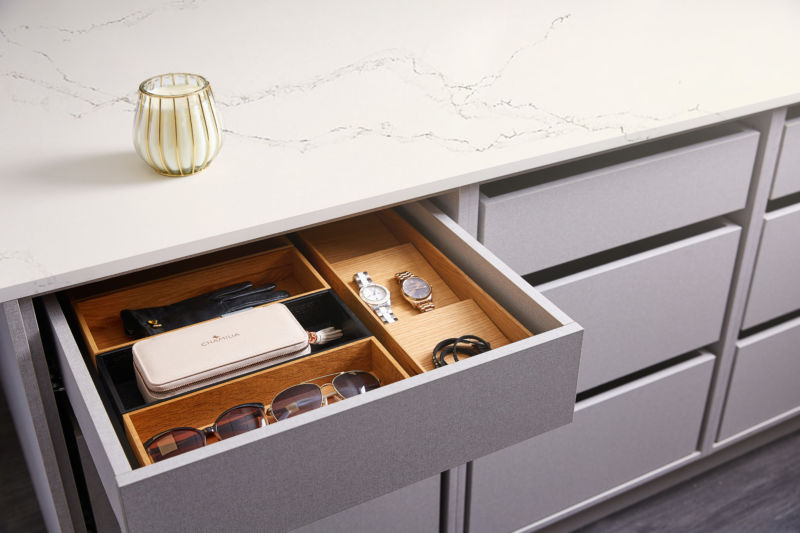 Black on black
Is there anything cooler than black on black?  Our on-trend and always refined matt black finish is also available on our Shoe Racks (both fixed and pull-out), Trouser Racks, Wardrobe Rails, Laundry Bag Pull-outs, and even a Home Safe to hide away your high-priced valuables.  You can even select matt black handles and hinges for your matt black wardrobe doors – taking your smart storage solutions to the heights of black on black, next-level luxury.
Loving these luxury extras?  Elevate your own bedroom storage with a Freedom Wardrobe by simply book a free design appointment today HERE.
Need more dream wardrobe inspiration? Download our latest catalogue HERE, bursting with ideas and inspiration on how to take your bedroom storage to stylish new heights.