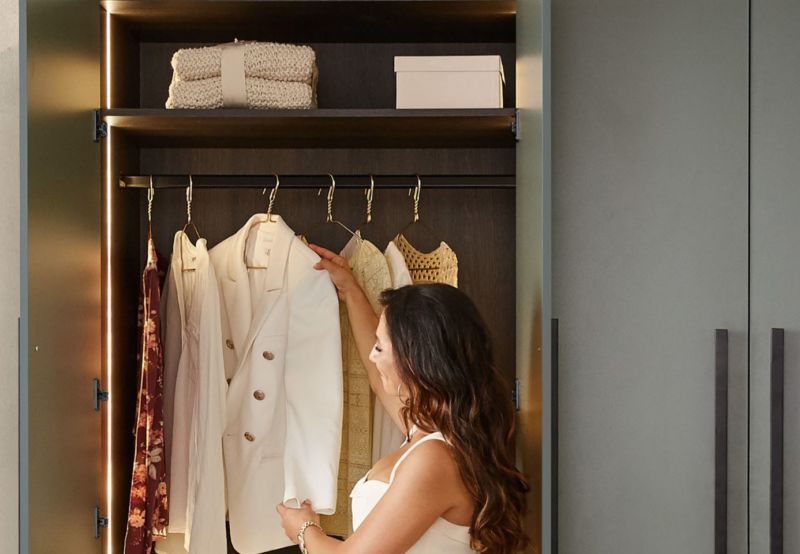 Investing in Premium Wardrobes
If you're in the market for premium wardrobes, you may already have an idea of which styles you want for each bedroom, choosing between built-in or walk-in wardrobes, sliding door or hinged door robes.  But what should you look for to ensure you're investing wisely in quality wardrobes that will stand the test of time?
Read on for considerations when choosing a wardrobe company, to ensure you're getting a premium product and top design.

High quality doors & drawers
During your research comparing wardrobe brands, you may come across some styles that look similar – but the difference will be in the quality of the materials and manufacturing.  Whether hinged or sliding, the quality of your doors and drawers is paramount, because they're going to get a lot of use (typically being opened and closed at least twice a day).
Look for doors and cabinet modules made from high quality, moisture resistant board with a good thickness and high quality finish, so that they won't buckle or get surface dents from light knocks.  Freedom Wardrobes uses 18mm board on all doors, with the thermo-laminated styles wrapped around the edges and made for durability against scratches, stains and chipping.
Also look for wardrobe and storage island drawers with a soft-closing mechanism like those from Freedom Wardrobes, to prevent slamming – it's safer on fingers, and they'll last longer.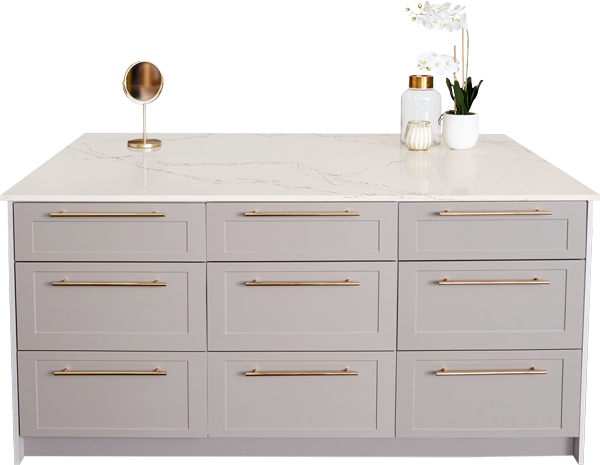 Smooth hinges and rollers
All of that opening and closing can either be a daily pleasure that you don't even think about, or a daily pain that really starts to grind your gears. 
Quality is particularly important with sliding door styles, where inferior materials and manufacturing can result in doors that don't slide smoothly, getting stuck at certain points in the tracks. Precise alignment of the components is key to prevent this, as found in our Tri-Panel Sliding Door systems.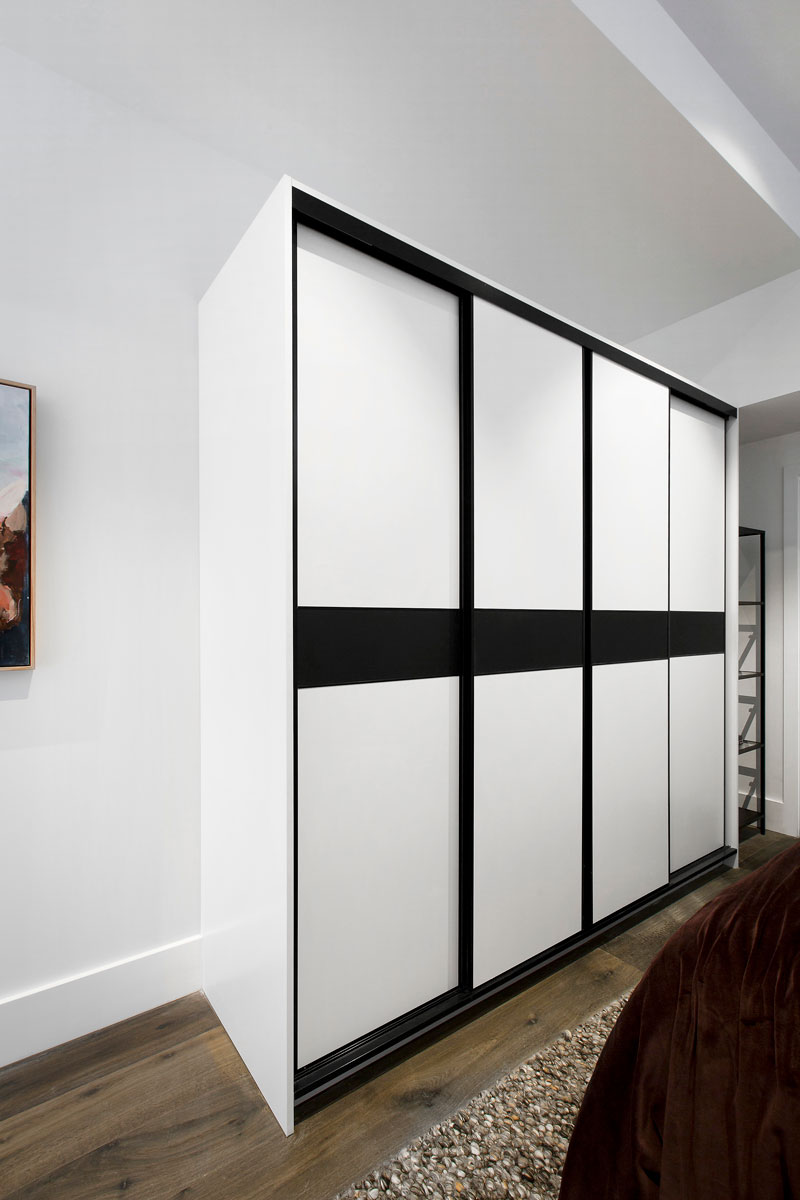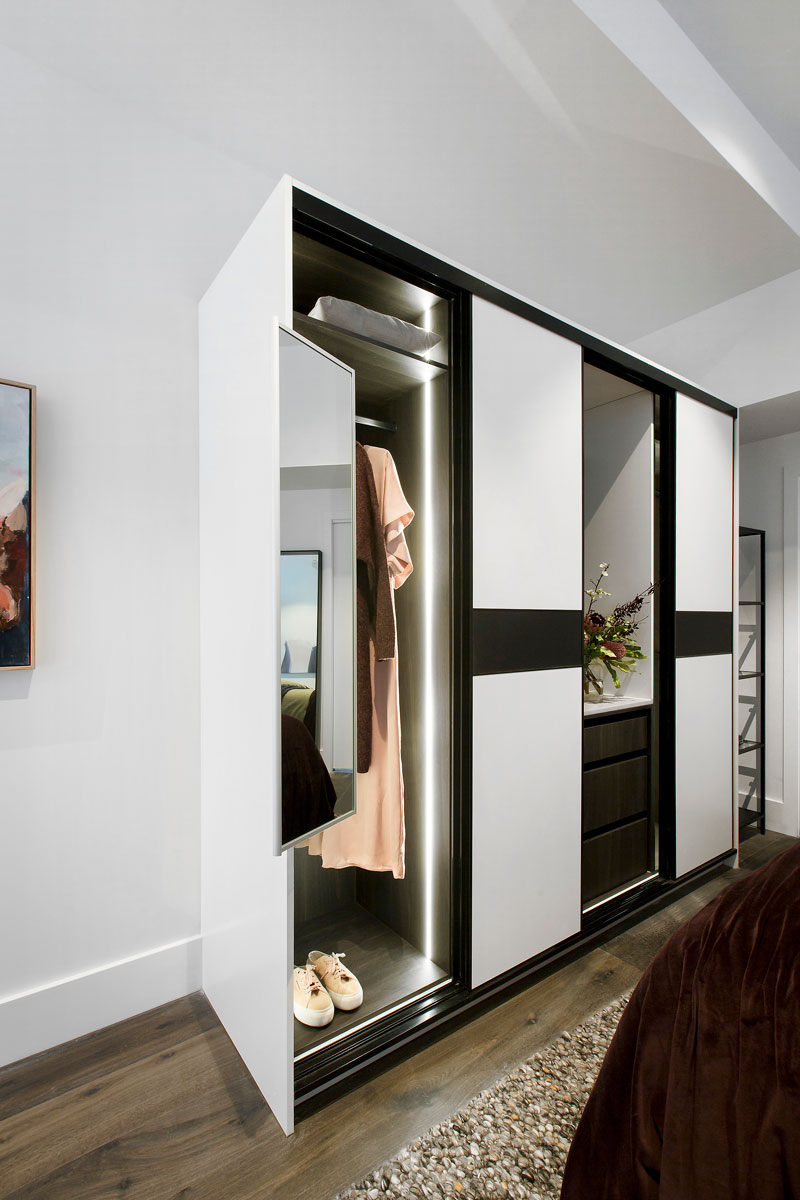 On hinged door styles, the quality of the metal hinges can make a big difference – they should look and feel strong, producing smooth and free movement.
The hardware on Freedom Wardrobes are of premium quality, and can even be colour-coded – so for example, you can get matt black hinges to match the matt black finish on your door handles and hanging rails, making them look as good as the actual functionality.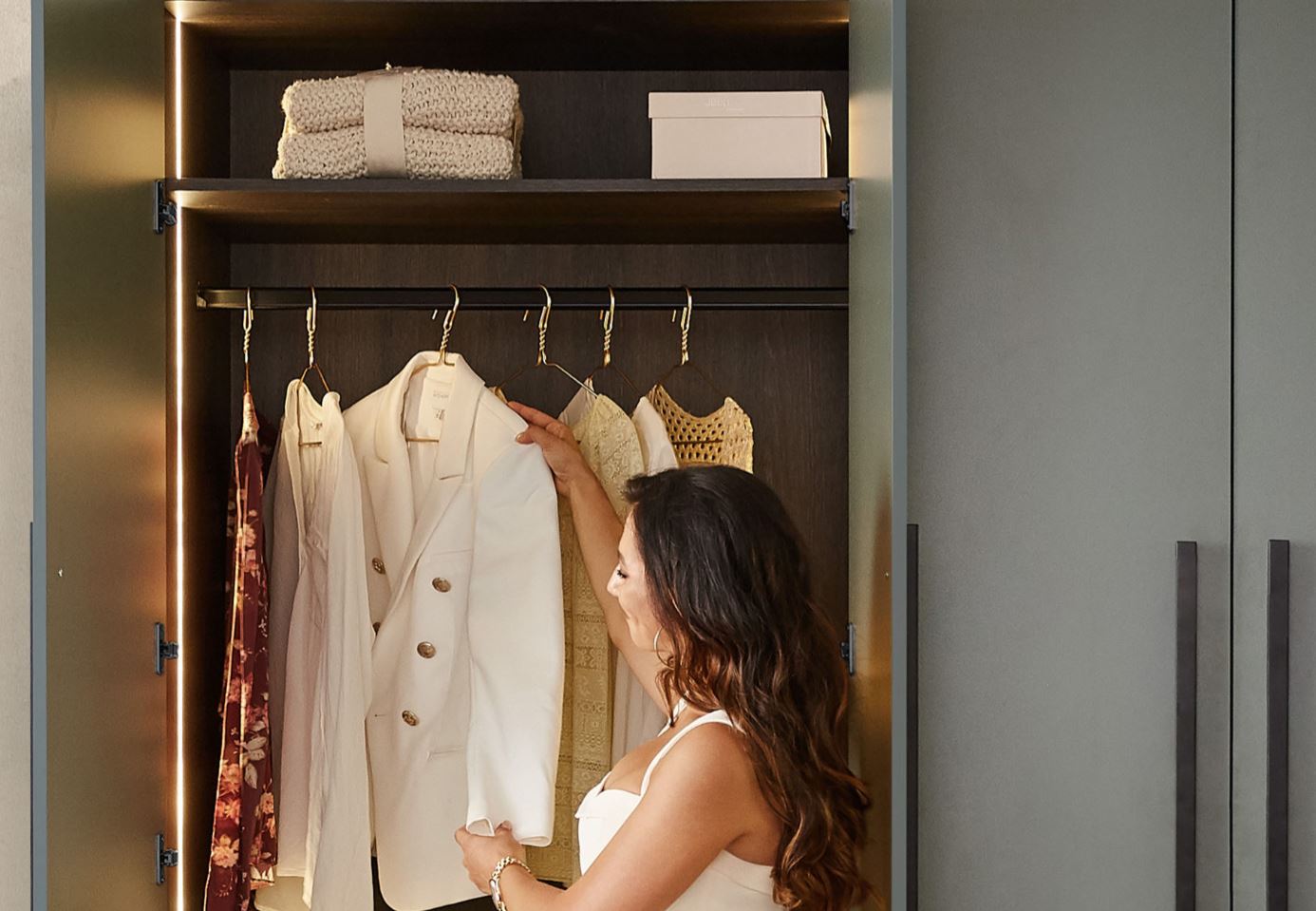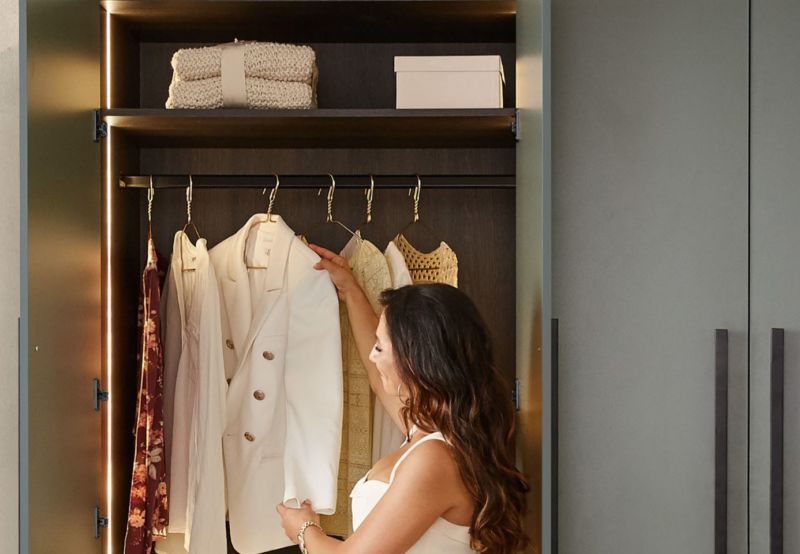 Flexible storage solutions
The best wardrobes are designed so that everything has its place today – but it will also allow you some flexibility in your storage solutions for the future.
Having some adjustable shelves or pull-out baskets to make select spaces bigger will be a feature you appreciate when the need arises. The same goes for drawer dividers – your wardrobe company should have accessories on range that allow you to divide some of your drawers with compartment inserts, so that you can remove them in the future if you wish to rearrange your organisation.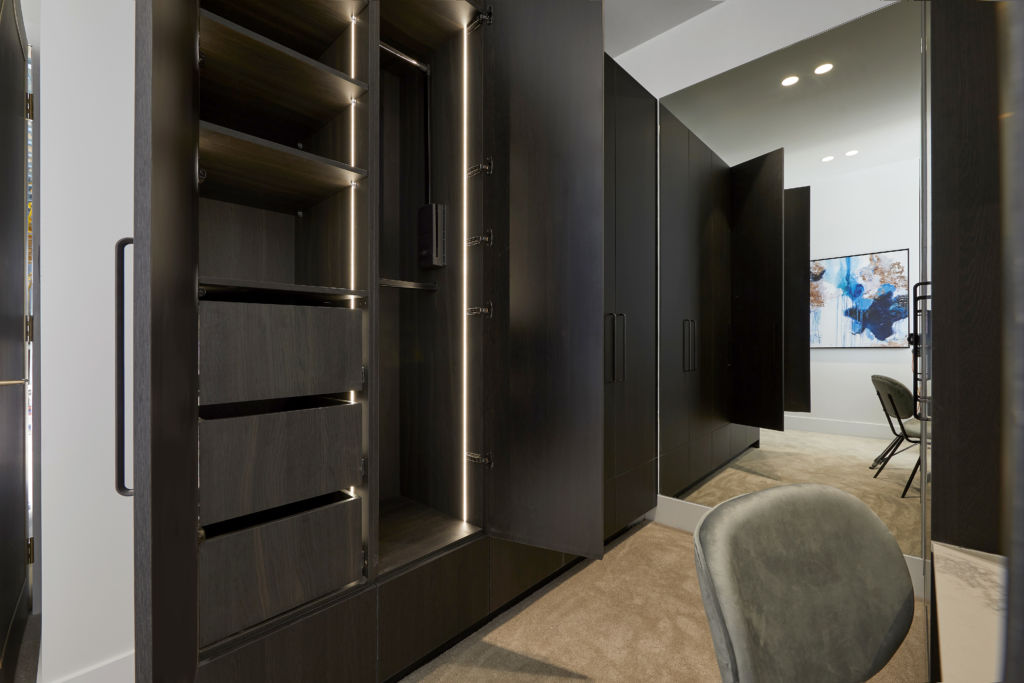 Solid build
It goes without saying that the wardrobe product you choose should we well built, and if they're modular, each module should feel solid in construction.  For any storage solutions that are fixed, like timber shoe shelves or glass display shelves, again check for quality to make sure they'll remain functional well into the future.  Details like the thickness of the timber laminated board and quality of finish on the edges will give you an idea if it's well made.
Glass shelves are of course more delicate in nature, but they still need to be strong: stay away from glass panels that look quite thin or slide within the frame.  The best wardrobes will have premium shelving to display your precious belongings, such as Freedom Wardrobe's Matt Black Alumin framing.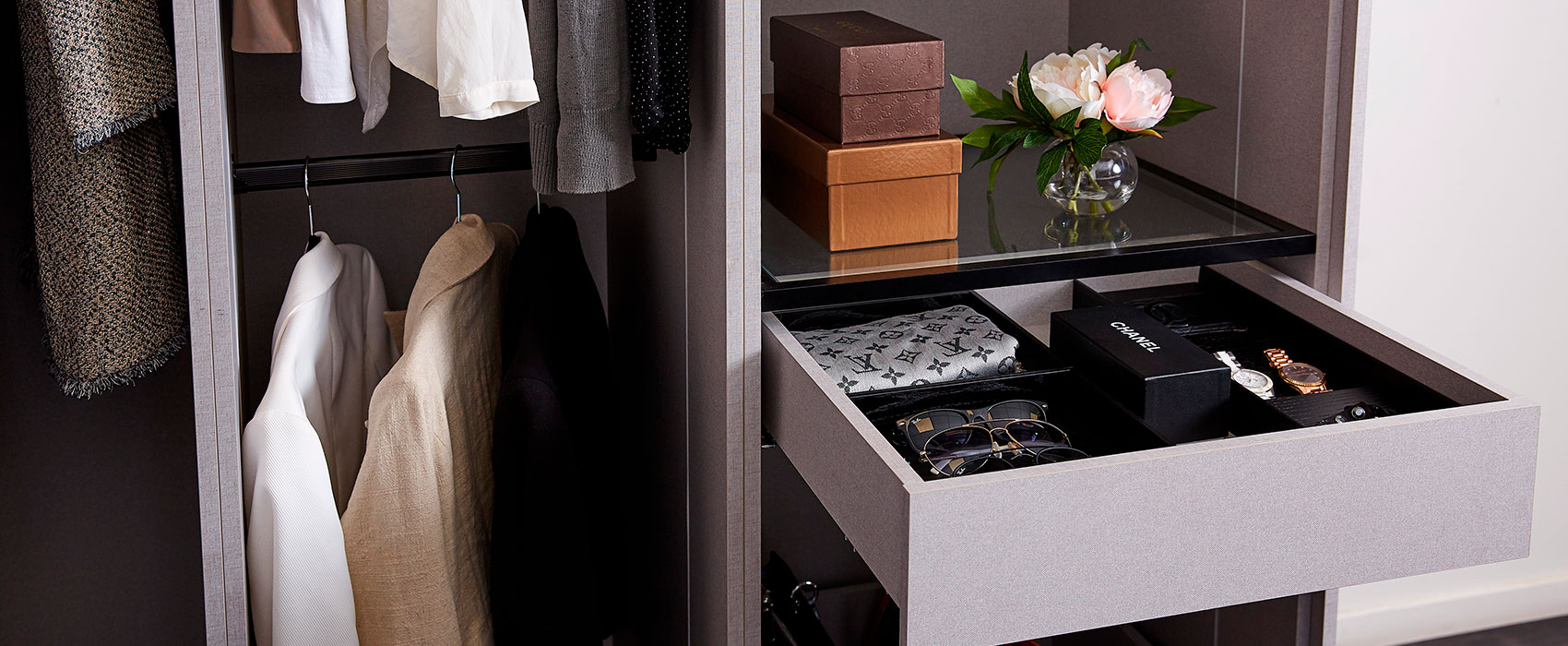 Design Experts
Choosing the right wardrobe layout and designing it to suit your space and your lifestyle is so important.  Your wardrobe company should be able to give you expert advice, show you door colour samples, discuss the latest trends, and design storage solutions to make your life infinitely more organised – as well as delivering on wow factor.  The Freedom Wardrobes process includes a FREE wardrobe design appointment… making your choice of wardrobe company a very simple decision.

Ready to start designing your dream wardrobe?  Book a FREE design appointment today, simply click HERE.
Need more wardrobe inspo first?  Download our catalogue HERE.