Our Sliding Wardrobe styles are the perfect combination of space-saving and style to suit any bedroom size, in particular smaller spaces. A classic and popular choice in many Australian homes and bedrooms, our collection pushes the style and design envelope in a variety of ways ensuring that your robe will be a showpiece in your bedroom.
Read to discover more about our Sliding Wardrobes, and see if this is the right robe layout for you.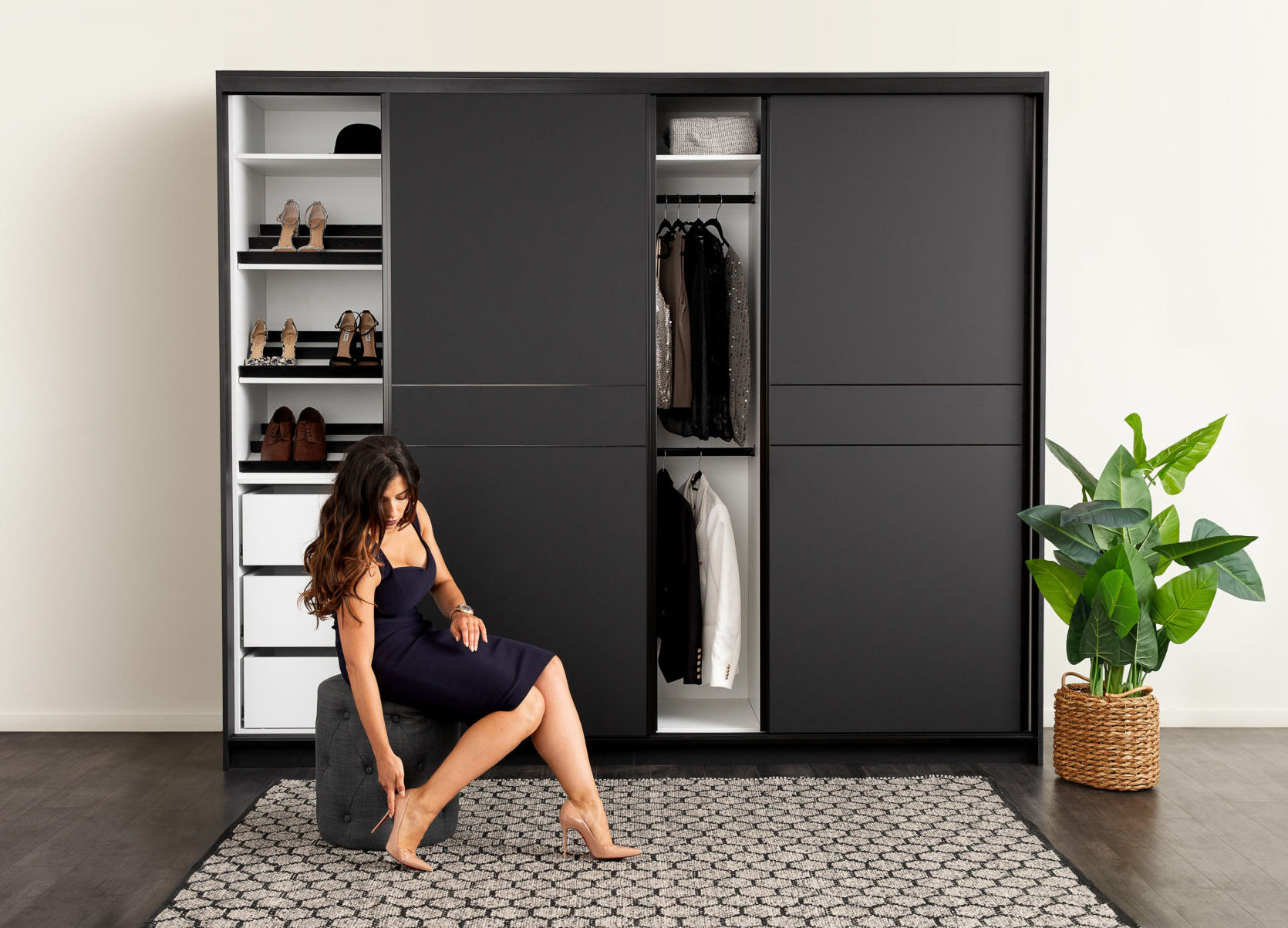 Doors and Door Frames.
Our unique Tri-Panel Door System provides flexibility to create numerous looks for your Sliding Robe. Evoke a classic one-colour look or mix and match different coloured finishes within the 3 separate sections of each door for a dramatic effect.
Adding to the visual effect of the Tri-Panels, we also offer aluminium door frames in either a chic Black Satin or classic Clear Anodised finish.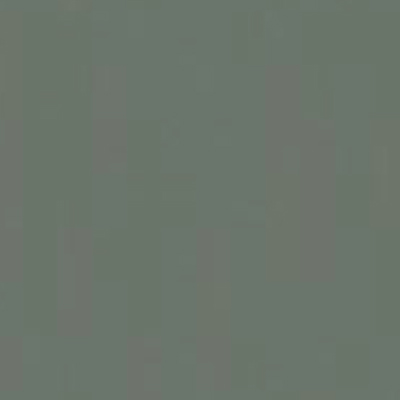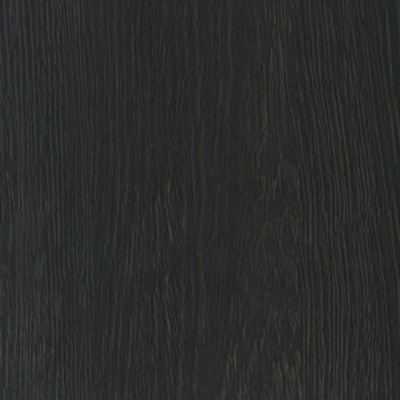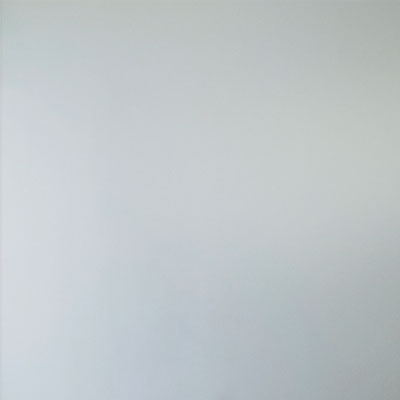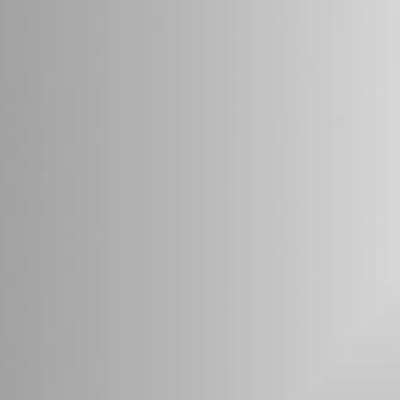 Interior Finishes.
Our Sliding Wardrobes open up to a beautiful interior, brought to life with our range of Interior Finishes. Curated to complement the exterior doors, there is an option to suit everyone, from classic whites and greys, to warm and elegant timber-looks.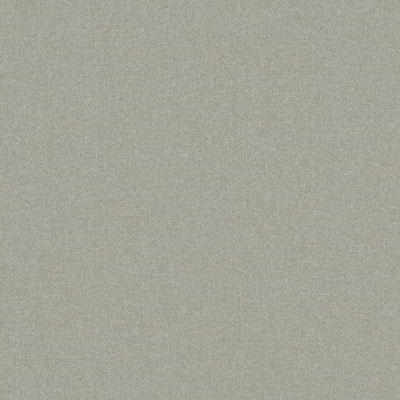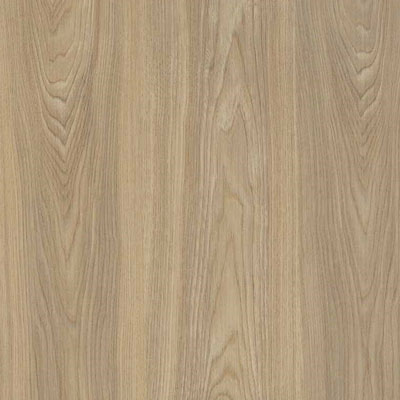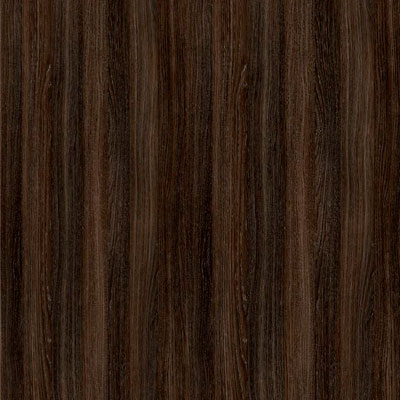 Smart storage and luxury extras.
Short on space? Don't worry, our Sliding Wardrobes pack a style and storage punch in even the most compact designs. Our designers will work with you to create the perfect layout incorporating deep drawers, open shelving, hanging rails, shoe racks, pull-out mirrors and more to ensure that there is a place for everything and everything will be in it's place.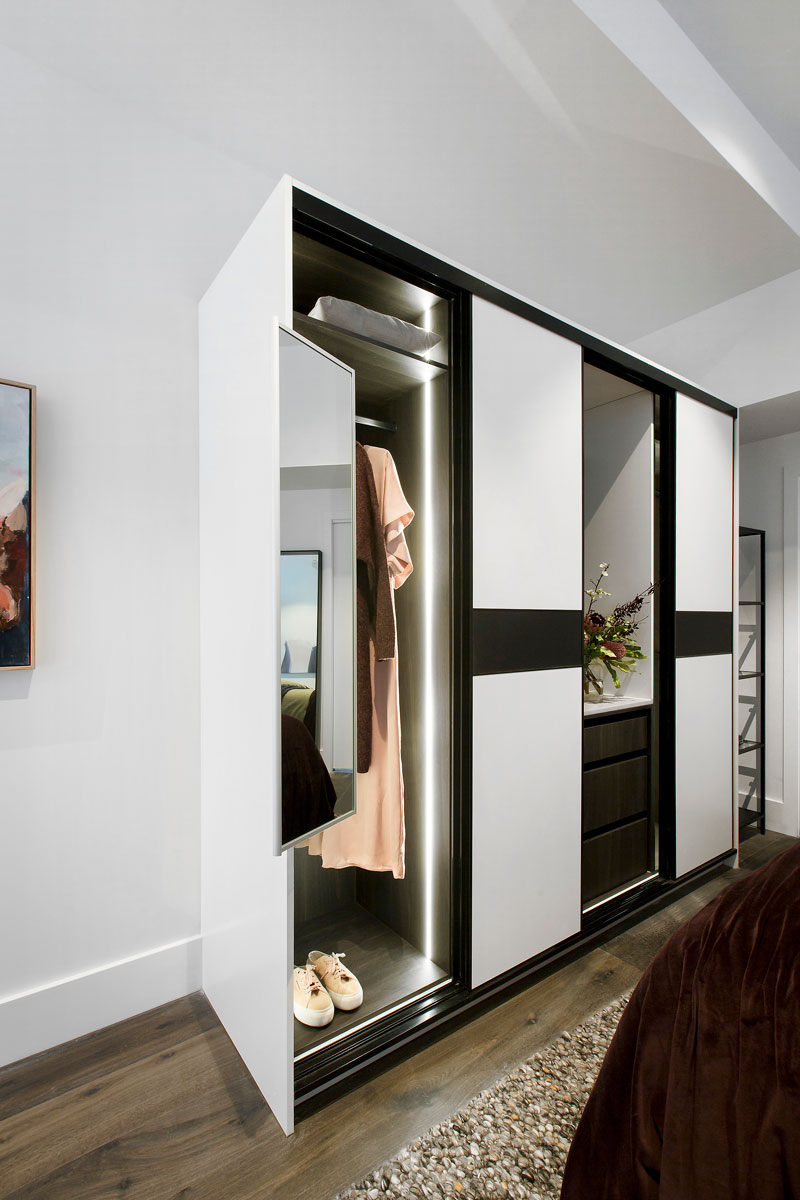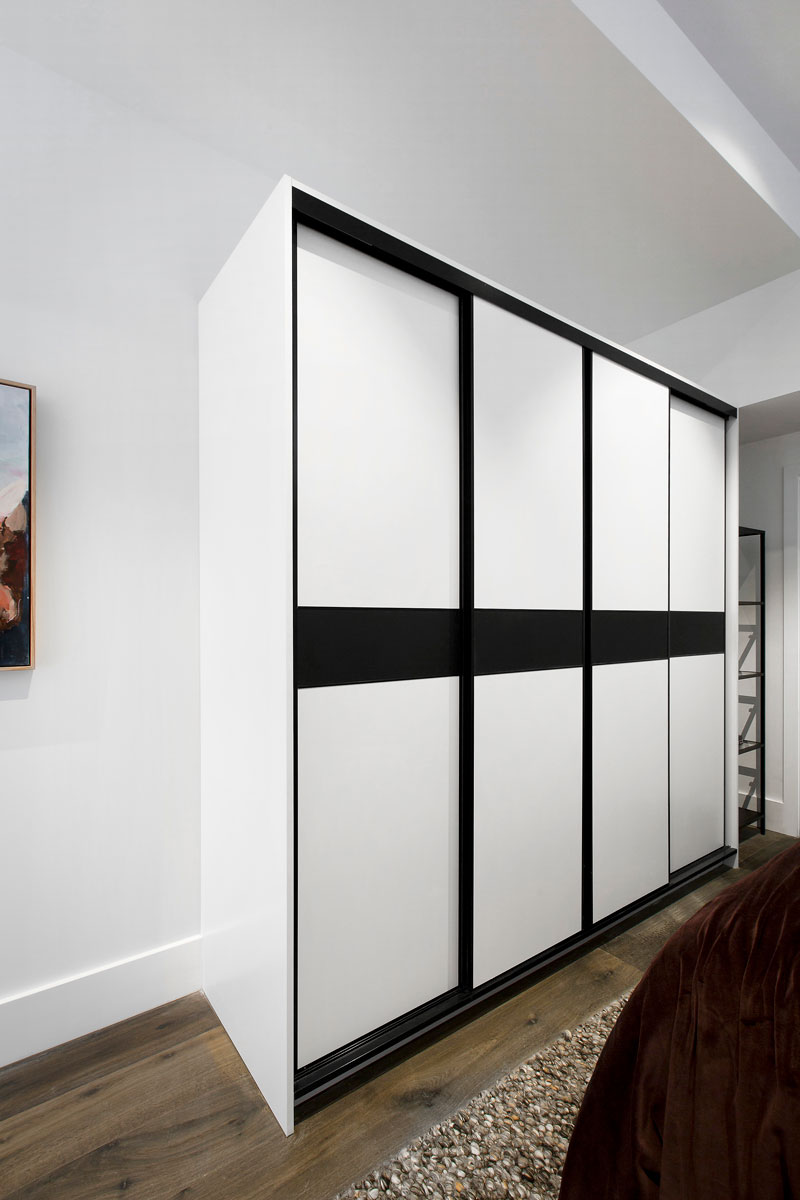 The perfect example how a compact Sliding Wardrobe will tick all the boxes is the winning design that Tess & Luke presented in their winning Studio on The Block 2019, as shown above. The couple opted for an on- trend look of Classic White Satin cabinetry, broken up by a subtle touch of Black Ultramatt, complementing the black hardware and framing. Sliding back the doors reveals plenty of hanging and drawer space in elegant Mountain Oak as well as a TV and Caesarstone Noble Grey countertop.
Start your Freedom Wardrobe journey today and bring your dream Sliding Wardrobe to life!
Click HERE to book a free design appointment at your home or via video call.
Looking for more wardrobe inspiration? Click HERE to download our latest catalogue.