At the heart of wardrobe design lies a successful mixture of hanging space, open shelves and drawers. However, what if we told you that our range of smart storage accessories could take your bedroom and wardrobe storage to stylish new heights?
Below we take a closer look at some of your luxury wardrobe extras that you didn't even know you needed – until now!
Shoe Rack & Drawers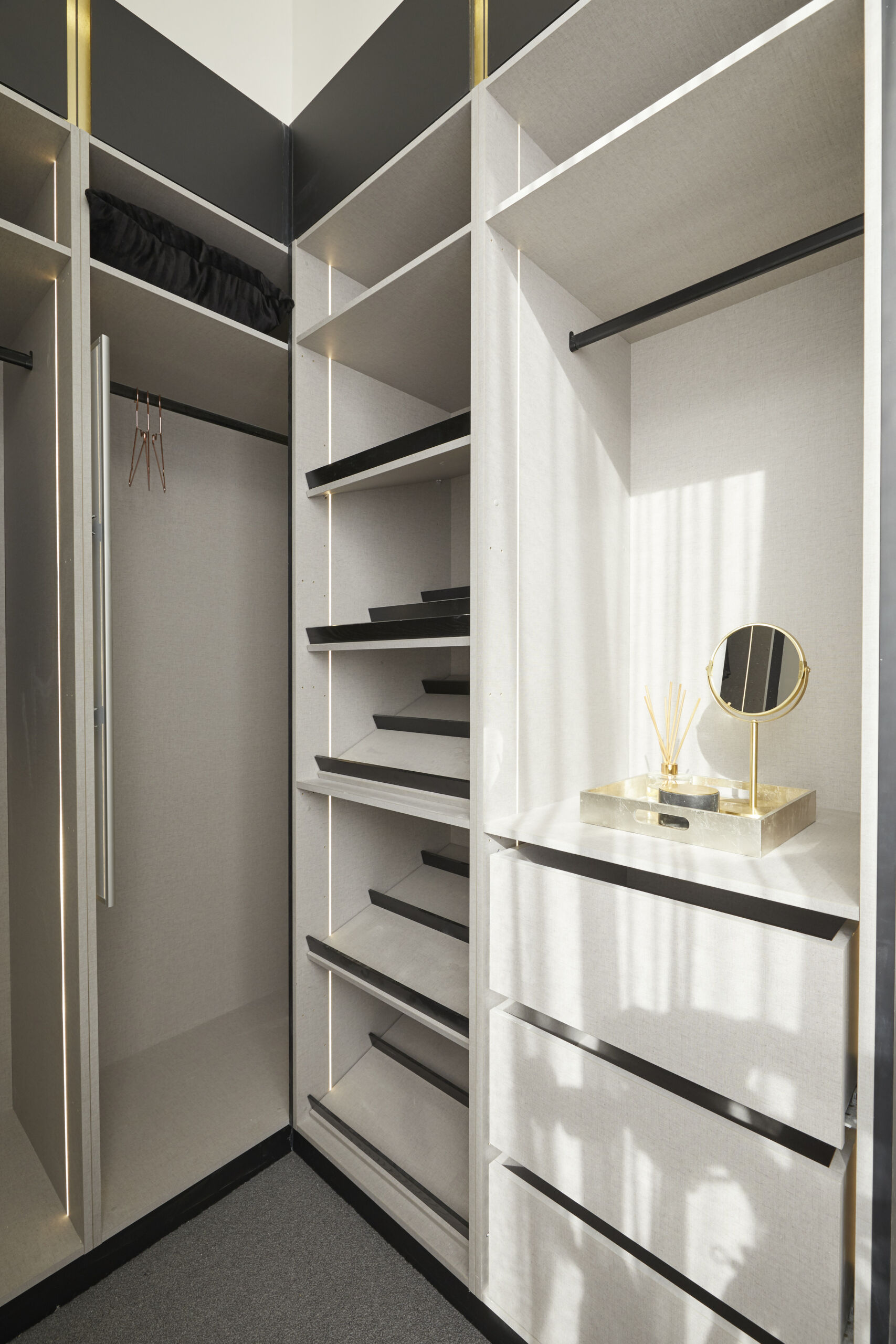 Finding the perfect spot for your footwear is easy with our Shoe Rack and Drawer options. Display your favourite shoes in fixed angled shoe racks, while our pull-out shoe drawers allow you to store your more casual kicks away. Both options come in matching interior material with rails in a stylish matte black finish and can accommodate 4-8 shoes depending on the shoes you have to store and whether you select a 600 wide or 900 wide size.
Pull Out Mirror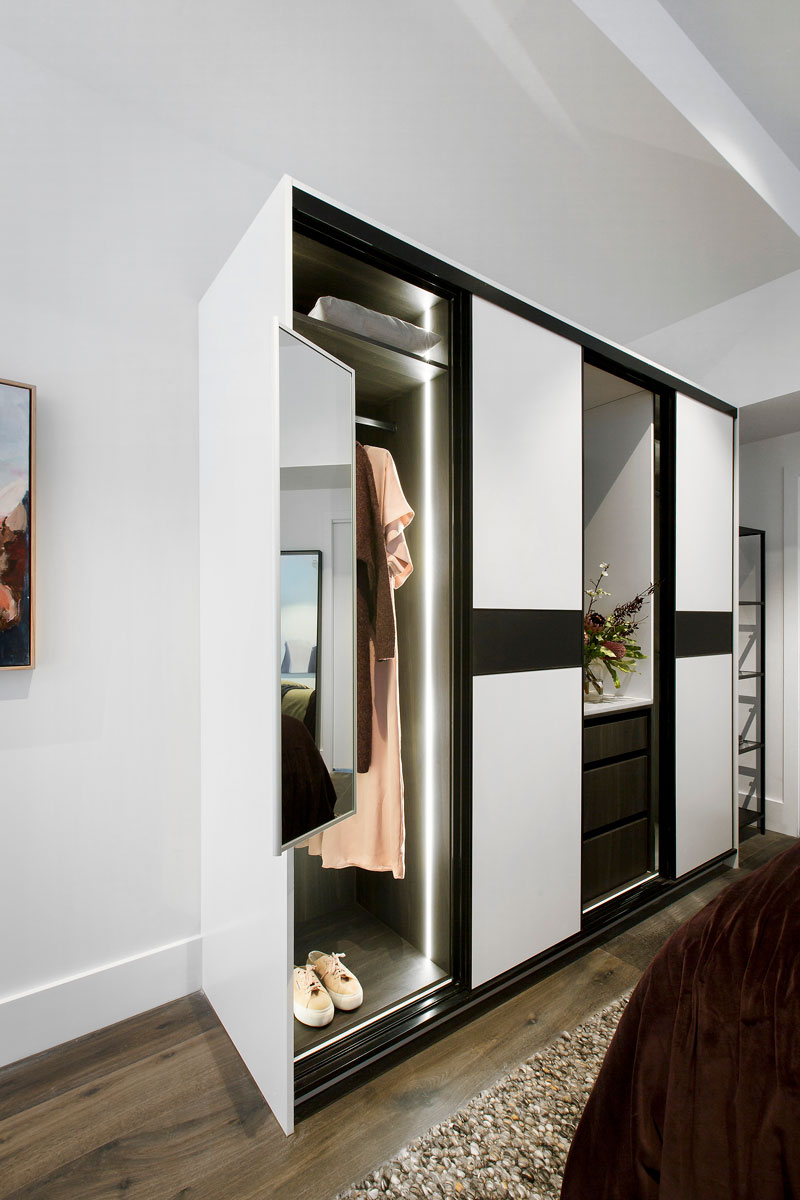 Ensure that your outfit is on point with our Folding Mirror. Measuring just over 1-metre tall and 45-centimetres wide, this side mounted mirror pivots to 180 degrees and features a stylish silver-coloured anodised aluminium frame. Sitting pretty in full hanging space, select it for sliding, open and single doors.
Pull-out Racks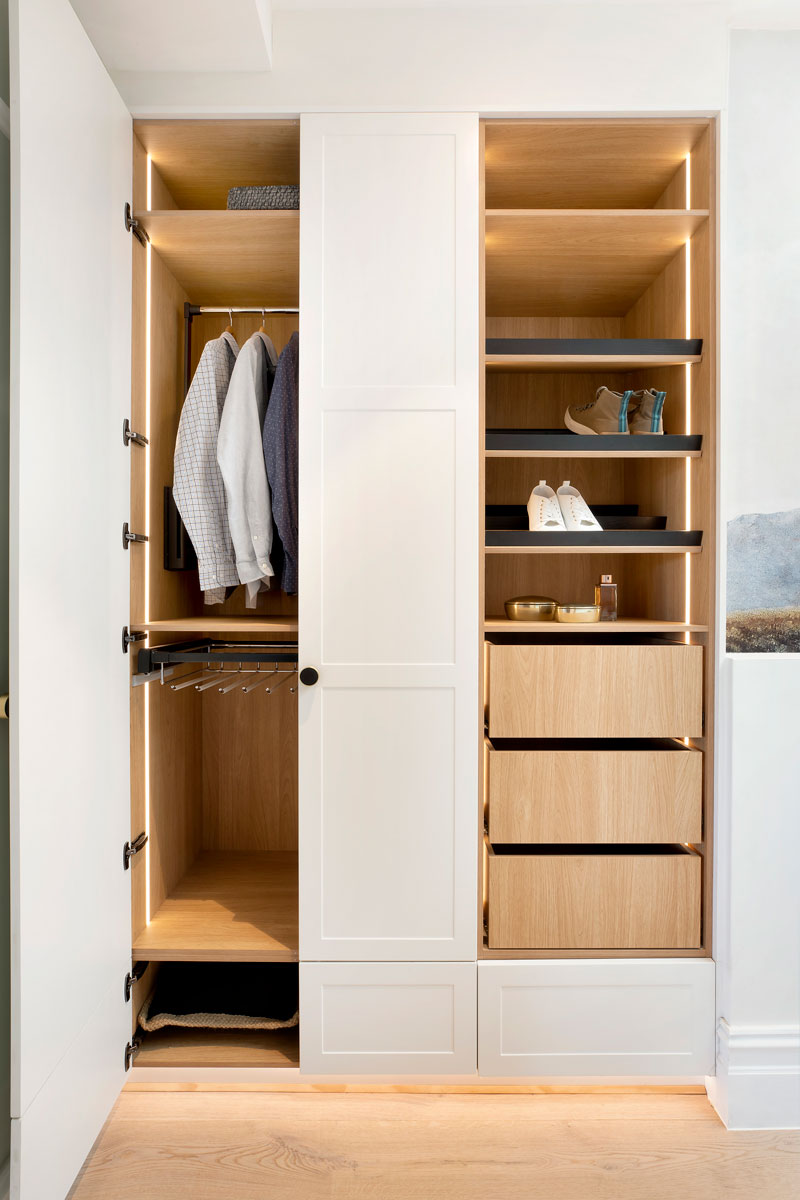 Make the most of your wardrobe design with the inclusion of our clever pull-out rack solutions. Our Flextore Trouser Rack Pull-out is a popular choice as it allows at least 11 pairs of trousers to be hung and placed in a lower wardrobe section for easy access.
Belts, ties and scarves, while beautiful and essential to most wardrobes, are typically quite tricky to store. Enter our pull-out rack solutions tailored specifically to organise these items in style! Each rack features full extension and can be right or left side mounted, finished in silver-coloured aluminium, ensuring that it will suit the interior of any robe no matter the interior finish you select.
Inserts & Compartment Trays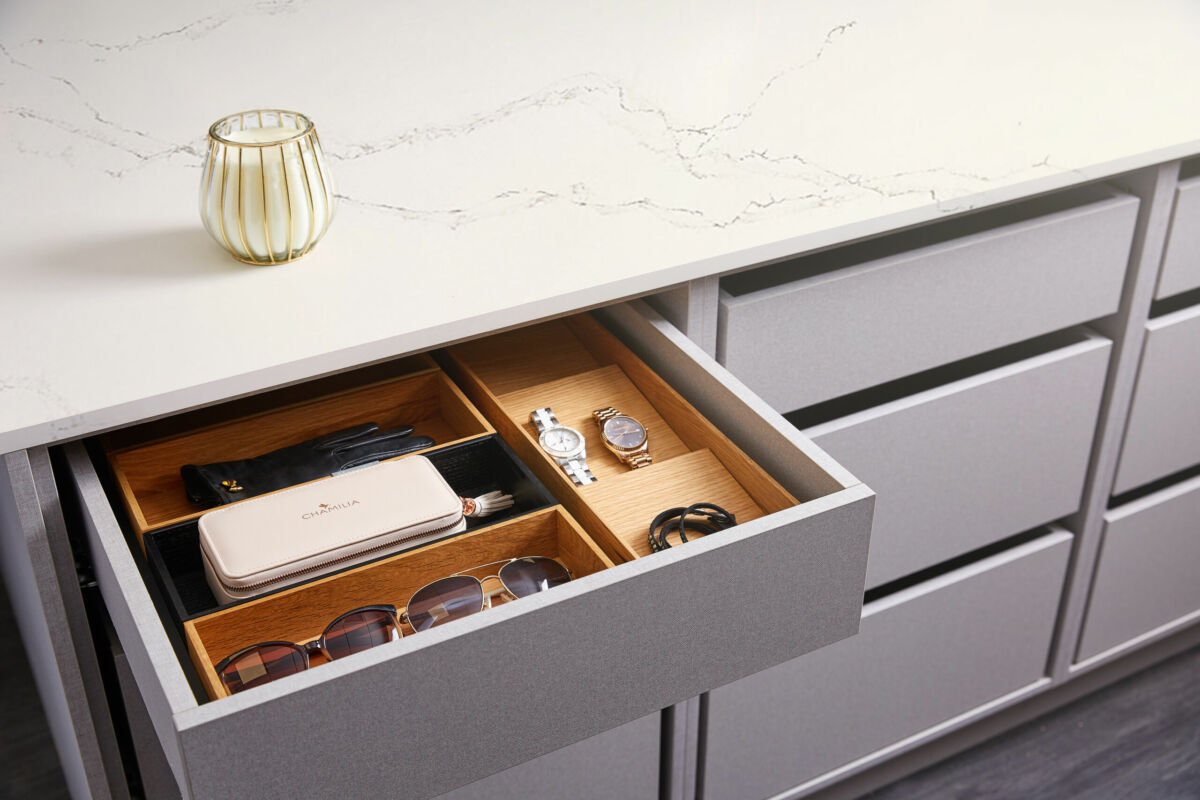 Storing and organising smaller, precious items such as jewellery and accessories is made easy with Freedom wardrobes. Choose from our Jewellery Drawers, inserts and compartment trays to ensure everything is beautifully organised within your robe. Inserts are available in either Ash Black or Natural Oak to ensure that they complement your interior finish. Our compartment trays offer 8 or 12 sections and come with felt interiors and leather-like exteriors.
Laundry Hampers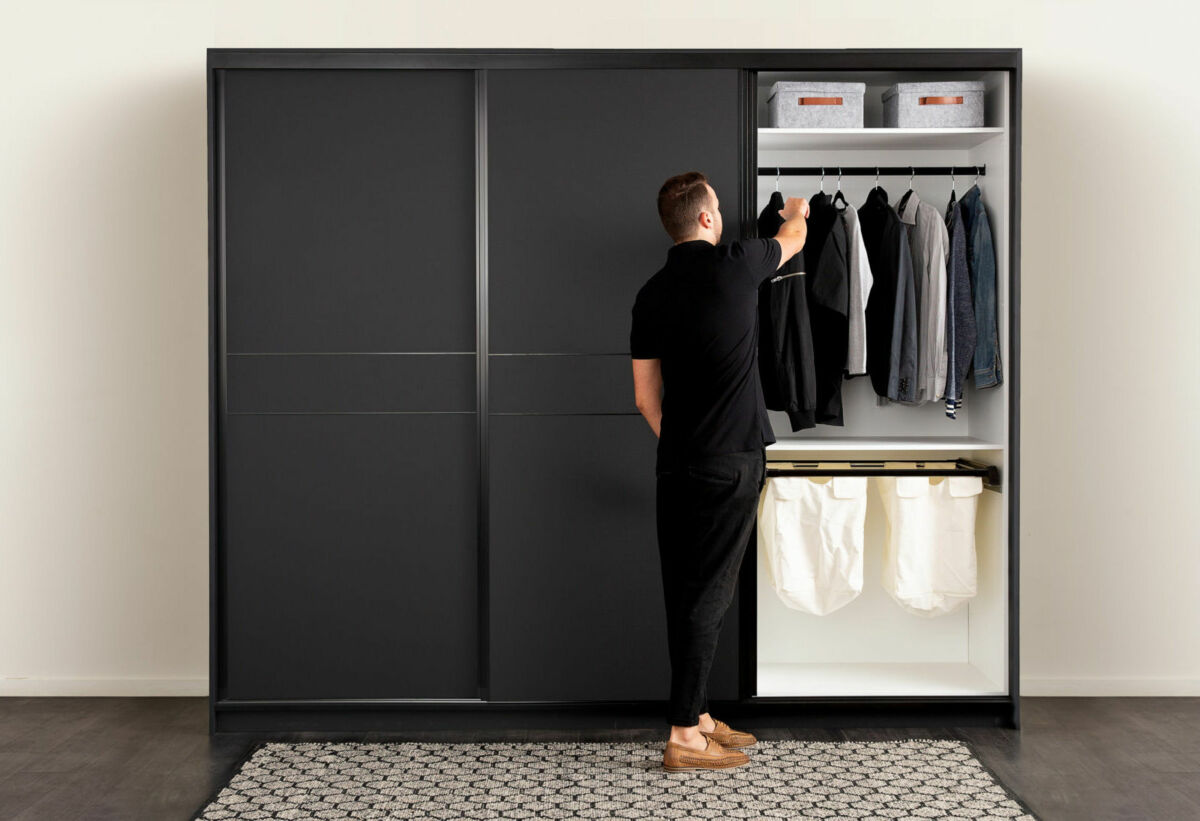 Not just for your main laundry room, adding a laundry hamper (or two) to your wardrobe keeps clothing off the floor, sorted and ready for washing day. We offer both a Canvas Basket design as well as Wire Pull-Out Baskets to cater for personal preference. With their full extension sliders, they are easy to use and are another great addition to your new Freedom Wardrobe.
Ready to create your new wardrobes that are packed with smart and luxe storage extras?
Don't wait! Book your free in-home or video call design appointment HERE.
For more wardrobe inspiration and ideas download our latest catalogue HERE.